A grandson reveals to his grandmother that they will move in together in a new home and she bursts into tears of happiness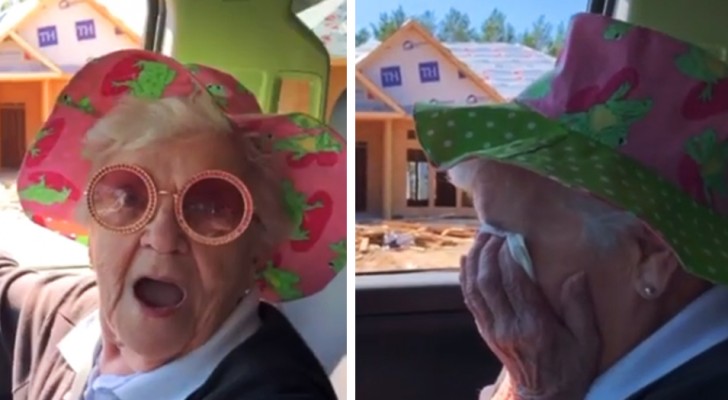 Advertisement
Having grandparents in your life is a real blessing and Matthew Stewart, a guy from Dustin, Florida, knows very well that he is lucky to still have his beloved granny by his side. Matt's grandmother is called Bobbe, although she will always be GB to him, and at the time when the touching video was shot, she had no idea that her grandson was going to give her the best gift of her life. Matthew, in fact, had been planning everything for a long time and finally he was able to reveal it to his grandmother as well: soon they would go to live together in a new house, built specifically for the whole family! Granny's reaction is simply thrilling: "I'm so glad someone wants me!". These words should make us reflect on the incredible loneliness that elderly people often feel during the last years of their lives, despite being surrounded by a beautiful family.
Advertisement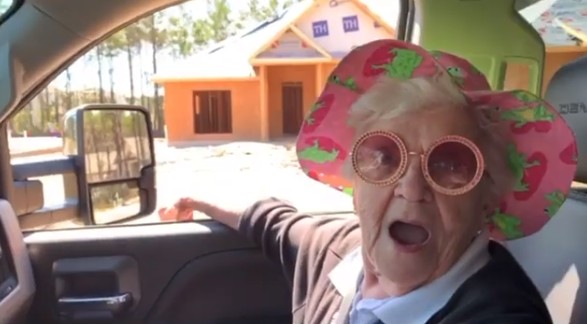 Grandma GB could not believe her ears or what she saw: a wooden house, under construction, which would be ready in a few months. She would have a room of her own, one for reading and resting, a bathroom with all the necessities and comforts of the world ... but, above all, she would have the company and love of her family! This grandmother was very excited to hear her grandson's news, and after a first moment of amazement, she leaves room filled with tears of joy.
Advertisement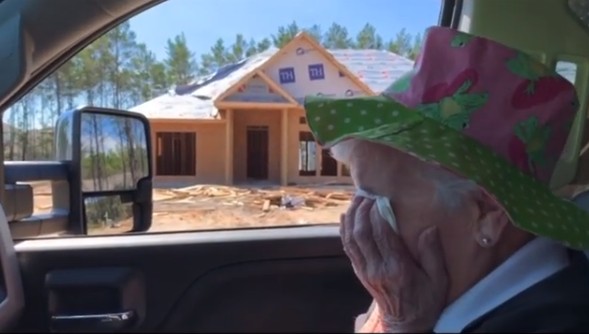 An emotional scene, which we are sure will move you to tears ... and maybe you might want to make a call to your grandparents or your elderly parents!
Advertisement