16 people who thought they were in fashion but whose clothes were in bad taste
1. A new sheriff has arrived in town ...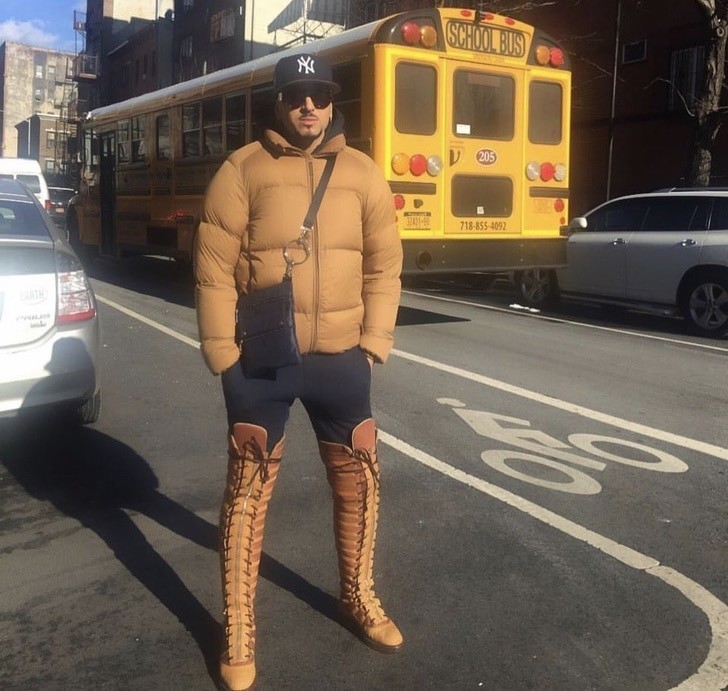 2. Ok, this is a badly designed dress ...
3. I'm sure they will be very comfortable ...
4. Incredibley, on this hair band there are not only 2 pigeons ... but also their droppings
5. A bad choice of pattern on these shorts
6. A ring with a tooth set in it, made by hand. It is certainly well done, but what a horror show!
7. "I'm walking on dolphins, uh-uhhhh!"
8. This is a really detailed and well made bag ... but yuck!
9. A handbag. We sincerely hope it was just done with Photoshop ...
10. These jeans are really cute, and when you wear them you are practically naked
11. Difficult to even to conceive of
12. A bandana wasn't enough?
13. Here we are faced with an impeccable realization of "slippers that look like their owner's dogs", but the question is always the same: "Why?"
14. Parma ham knee jeans never go out of fashion... do they?
15. They call it high fashion ...
16. BONUS: When you make your clothes by recycling blue IKEA bags and you feel super glamorous