20 times when selfies are so disastrous that it seems to almost be done on purpose
A third wheel in the perfect shot: a spider!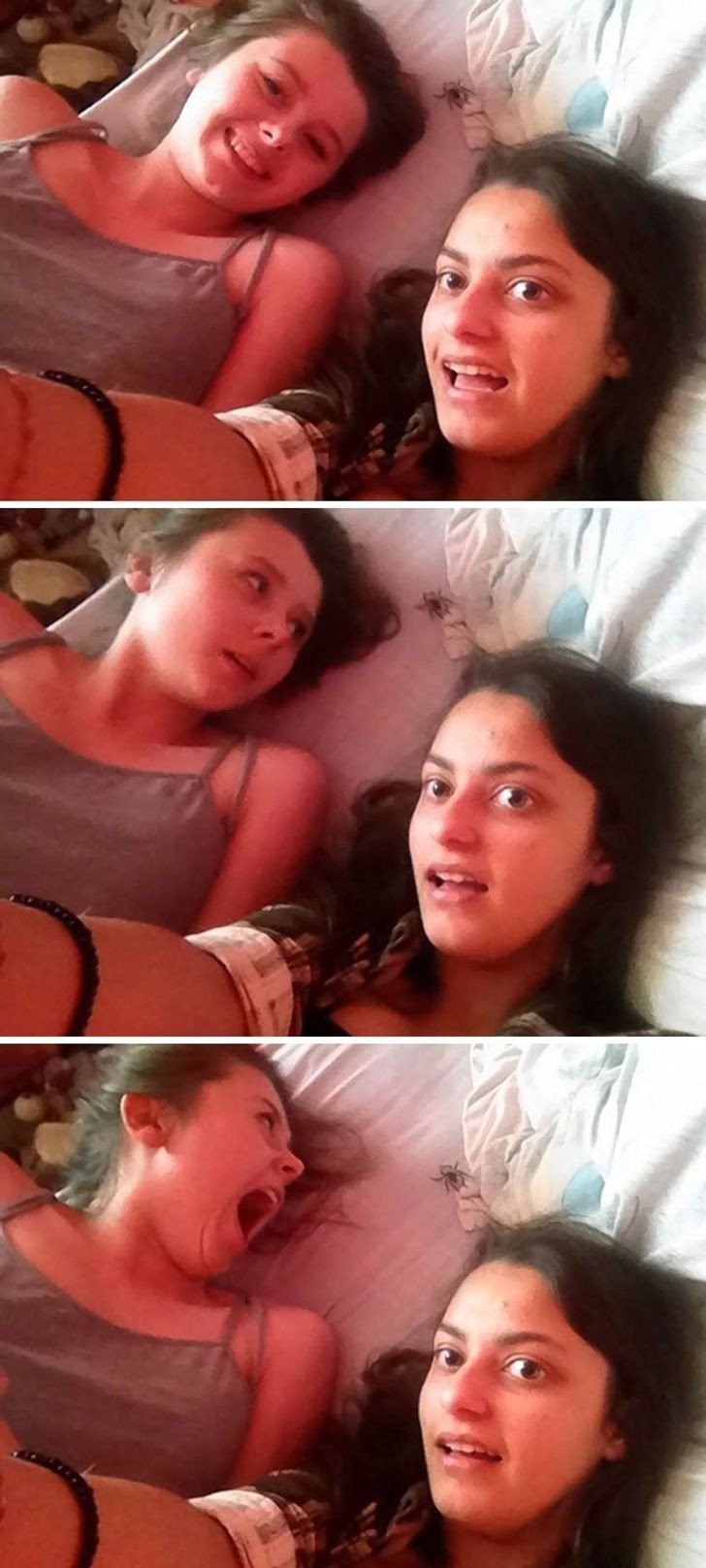 A dangerous selfie with a coyote ... he's not friendly looking!
When you decide to get away from the monkeys ... it might be too late ...
The man in the backgrouns shirt says, "Stop taking selfies." How ironic!
How can you not take a selfie with such a photogenic zebra?
Guess where my smiling face is? Under the wind blown mass of hair!
Ok, it was a perfect selfie before this disastrous fall ... ouch!
Taking a selfie in the delivery room ... why not?
This kangaroo seems very interested in the girl's hair ...
A classic!
It seems like my cat doesn't like selfies!
Fancy a perfect selfie? There you go!
I was trying to take a selfie ... without much success!
A selfie with a selfie stick ... mm ok.
My grandmother's first attempt at taking a selfie ...
Selfie with a possum!
The selfie in the selfie in the selfie in the selfie
It's behind you!
A selfie taken while I was falling!
My father taking an absurd selfie ...