A middle-aged couple welcome a girl after giving birth to 14 sons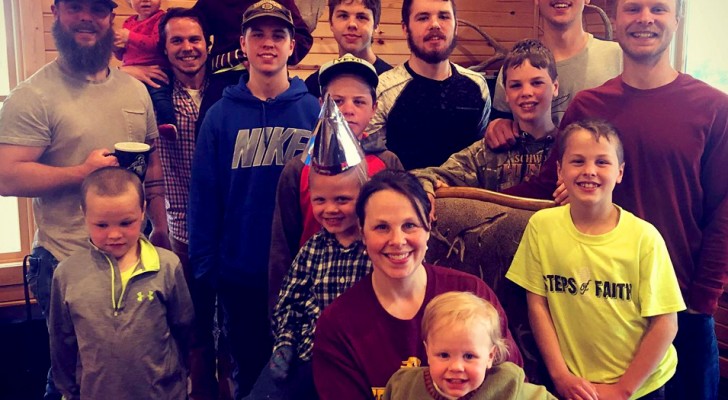 Advertisement
Imagine living within a big family, a very big family, where mom and dad are parents to 14 children, all boys. Not only is raising 14 boys under one roof a daunting and truly one-of-a-kind undertaking, but it would make any parent wary of pursueing the desire to have a girl for the first time. Yet this record-breaking couple, Jay and Kateri Schwandt from Michigan, managed to fulfill their dream ...
Advertisement
Jay and Kateri met when they were still freshmen at Gaylord High School. They fell in love and married in 1993, and had already brought three sons into the world before graduating from college. This was then followed by another eleven!
Real blessings from heaven which, however, had never had the female "two X chromosomes"; but 2020 was a memorable year in every way for the record-breaking family, when, at the age of 45, Kateri gave birth to Maggie Jayne, the latest arrival and younger sister of Tyler, Zach, Drew, Brandon, Tommy, Vinny , Calvan, Gabe, Wesley, Charlie, Luke, Tucker, Francisco and Finley. Dad Jay said, "We are delighted and extremely excited to add Maggie Jayne to our family. This year has been memorable in so many ways, for so many reasons, but Maggie is the greatest gift we could ever have imagined."
Advertisement
Best wishes to the Schwandt family and their girl!
Advertisement