A teenager complains because her mother cut her pocket money from $5000 to $1000: "I feel like a peasant"
Children are often given a small token sum, pocket money, to treat them and get them used to responsibilities. When you are an adolescent, then, your needs increase and although the parents are there to satisfy every basic need, the extras are paid for by the boy or girl in question. Pocket money therefore becomes a way to set aside some money for a personal purchase or, simply, to go out with friends every now and then. For Nicolette Gray, a fifteen-year-old from Beverly Hills, the pocket money was certainly something more than this: her mother, in fact, gave her 5,000 dollars a month! Pocket money that is worth much more than a "normal" salary.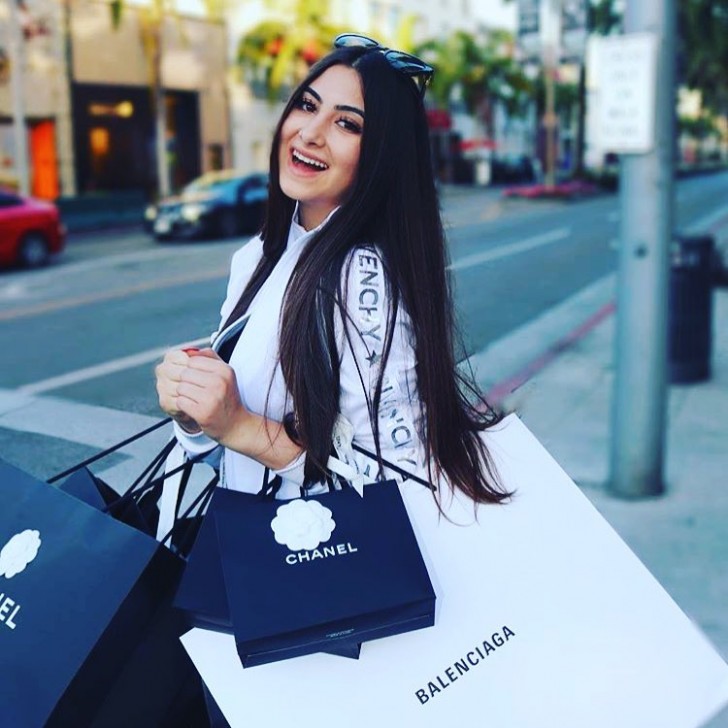 After years of living in luxury, "poor" Nicolette found herself with a cut in pocket money that was unacceptable to her: her mother decided to give her "only" $1,000 a month, instead of $ 5,000! For many, however, it remains a staggering figure, also considering that Nicolette is only 15 years old and certainly doesn't have a job. The poor teenager, however, felt devastated when she realized she would no longer have that much money to spend on shoes, bags and clothes, and said that her standard of living was unsustainable with so little money: "I feel like a peasant!" she stated publicly.
This was certainly her mother's mistake. Nina, who recognized her past sense of guilt, working a lot and being a single mother, she spent a lot of time away from home and the hours she shared with her daughter were less and less. Her way of making up for these shortcomings had always been through money. The young Nicolette, in fact, has always had everything she wanted: from a private driver to a personal trainer of the gym, not to mention bags, shoes and clothes that she did not want for thanks to unlimited access to her mother's credit cards. Fortunately, however, the mother realized that the situation was getting out of hand and decided to educate her daughter a little on the matter.
Going back after raising a spoiled girl isn't easy, so much so that Nicolette doesn't want to know about responsibility or find a job. All she wants and wants from her mother is money. During a TV show in which mom and daughter discussed the matter, Nicolette also threatened to make her mother's life hell if the money wasn't forth coming. How would you manage such a daughter?
The first step, as a parent, is to give her less money and more love.