She survived cancer after months of suffering: her boyfriend proposes to her on the last day of chemo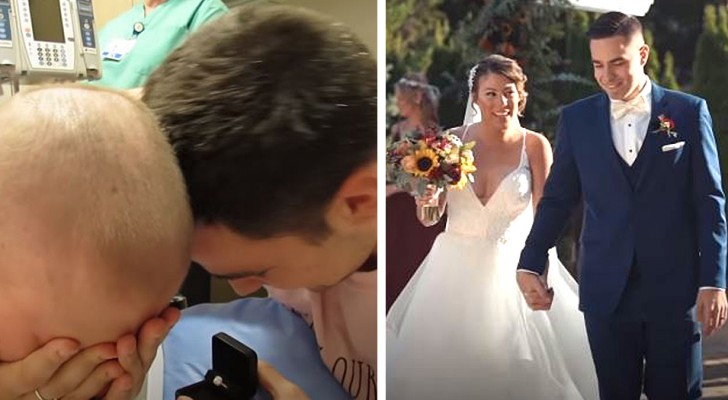 Advertisement
For many, their wedding is one of the most important dates in their entire life. It is a day that we look forward to, dream about, even if not everything always goes completely to plan. Destiny, at times, really seems to have a knack of ruining plans, perhaps with sad events that have the power to change everything for the worse.
So it was for Max and Jillian, an American couple united by a wonderful love story. The two met in college, only to lose touch and find each other again. Shortly after they got together again, they already knew that they would get married. It was then, however, that a terrible breast cancer diagnosis for Jillian came between them and the wedding. After so much suffering, however, the girl could never have imagined having a happy ending like the one she experienced.
Advertisement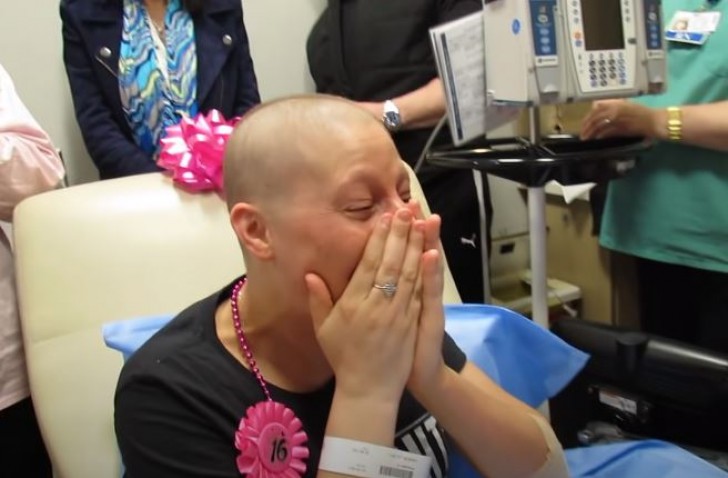 Memorial Sloan Kettering/Youtube
Surgery, 16 cycles of chemotherapy, 25 of radiotherapy and plastic surgery: these are just some of the challenging experiences that Jillian has had to go through. With courage and determination, the girl managed to reach the end of the treatment for her breast cancer. The best, however, was yet to come.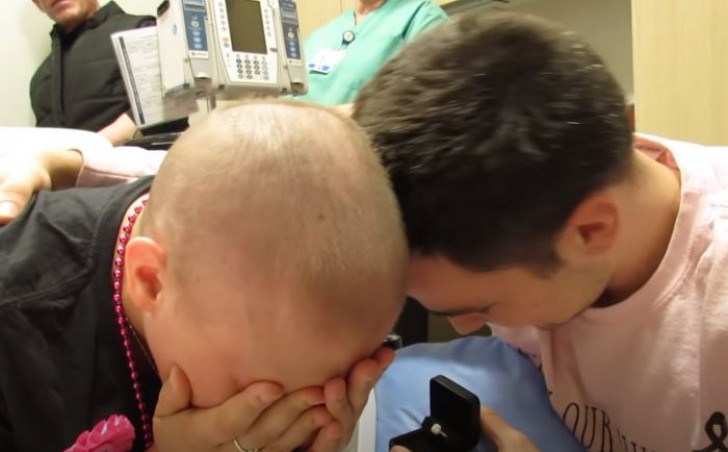 Memorial Sloan Kettering/Youtube
Gathered in the hospital to celebrate the end of the treatment, Jillian and all her family members witnessed a truly unexpected proposal from Max. The marriage had been postponed due to the tumor, so the young man decided to put the fateful question to his beloved exactly corresponding with the end of the treatment, in front of relatives and acquaintances.
Advertisement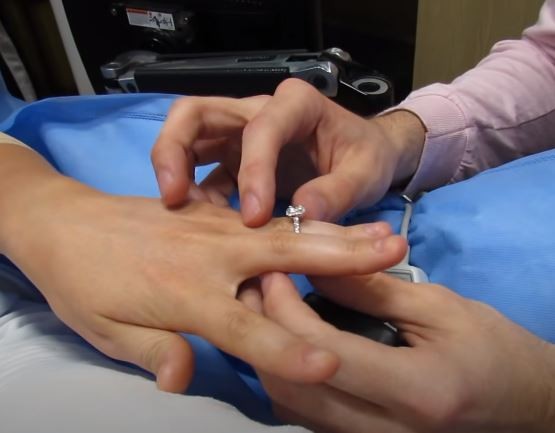 Memorial Sloan Kettering/Youtube
It wasn't going to be easy, of course, given the fatigue resulting from Jillian's health condition and treatment, but Max had thought of that too. Thanks to the Breasties organization, which deals with assisting women with breast cancer, the wedding planning company LLG Events learned about the couple's moving story, and decided that they would give the two the wedding of their their dreams.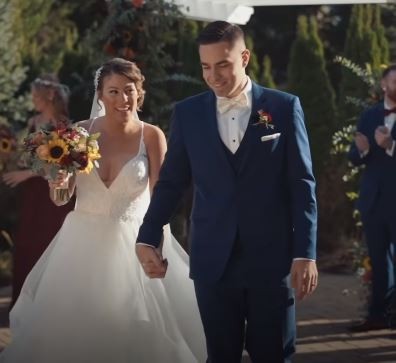 With the help of many charities and as many benefactors, LLG Events managed to organize a splendid wedding for Max and Jillian: cake, clothes, location - everything was perfect. Celebrating the wedding, for this splendid couple, was like being "reborn" in a new future, another beginning after adversity. The generosity of those who planned the wedding for them was heartwarming, and we hope to always read selfless stories like this!