The mother laughs during her daughter's hearing: the judge sentences her to 93 days in prison
Life often teaches us that there is no limit to people's negativity. We understand this best every time we find ourselves faced with dubious behavior, carried out in delicate situations that deserve respect and good manners.
So it was for the woman in the United States who laughed and made sarcastic remarks in court during the hearing at which her daughter was blamed for drunk driving following an accident in which a man, 31 years old and the father of five, died. The judge present in the courtroom did not accept this disrespectful attitude, and gave the lady an exemplary punishment.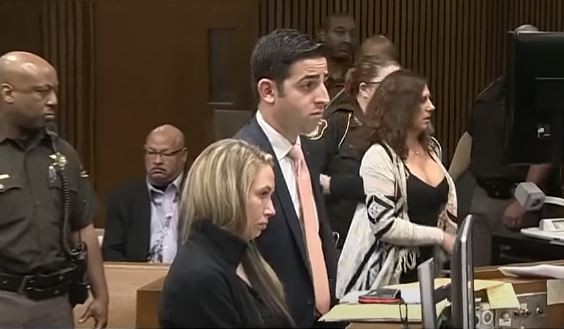 It all happened within a few minutes. The relatives of Jerome Zirker, a 31-year-old father family man who was killed in a terrible accident caused by drunk driver Amanda Kosal, were reading their statements to the hearing about what had happened, expressing all their sorrow at the loss of the man. At that point Amanda's mother didn't hold back, and started laughing from her seat at the back of the classroom, disrespectfully commenting on what she heard.
A lack of respect that did not escape Judge Qiana Lillard, who halted the victim's family members statements in order to address the defendant's mother. After ordering her to leave the courtroom, the judge called her back inside and informed her that, for her disrespectful behavior, she would be taken into court custody to spend 93 days in prison.
The episode quickly made headlines around the world, sparking a lot of reactions from people. "These people are in mourning, desperate because a foolish act has taken their loved one away, and you are sitting there acting like it's all a joke?" Judge Lillard told Amanda's mother. Harsh words, for a truly exemplary punishment. In the end, the woman spent only one night in prison, and was then forced to apologize publicly. The hope is that what happened has taught her to have more respect for institutions and for those who have sufferered, rather than thinking only of her feelings.