A man with Alzheimer's asks his wife to marry him, not remembering that he has already been her husband for 12 years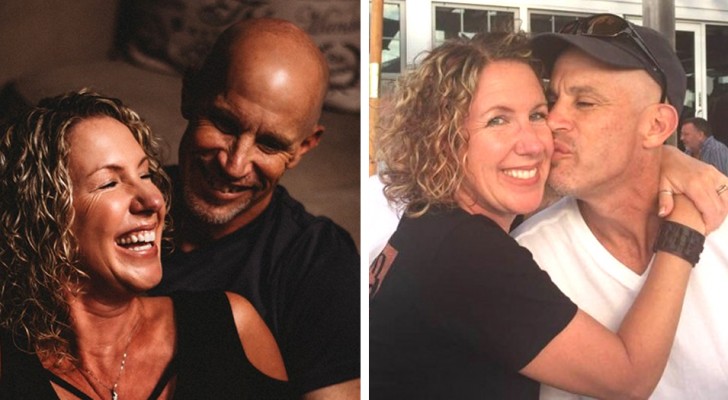 Advertisement
Alzheimer's is a degenerative disease that gradually causes behavioral, memory and thinking problems. A real tragedy when our loved ones are involved. Being affected by Alzheimer's, in fact, not only takes away the chance for those who suffer from it to spend good times with their loved ones, especially if they are at an advanced stage of the disease, but also afflicts the feelings of those who, every day, patiently support and love the sufferer. Lisa Marshall had met the love of her life, Peter, in 2001. At the time, they were both divorced and had children, and were intent on starting a new life together. No one could have imagined that Peter would be seized by the terrible disease. A disease, however, that did not stop him from continuing to love his wife Lisa for 12 years and asking her to marry him again, even though they were already husband and wife.
via MSN
Advertisement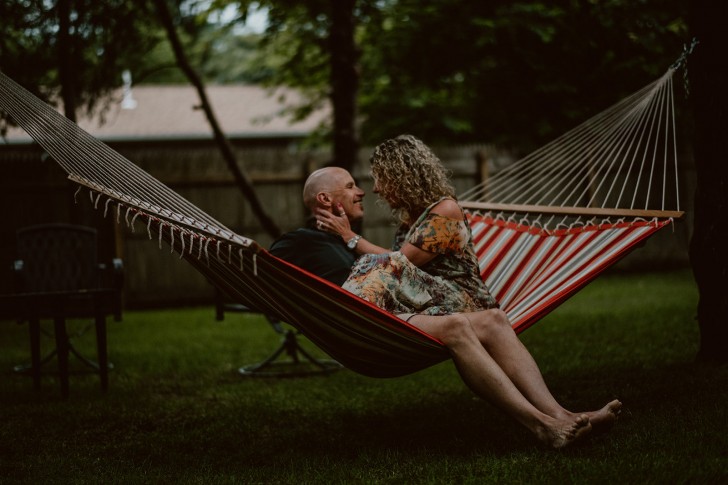 Facebook / Lisa Brenner Marshall
When they first met, the two maintained a long-distance relationship for 8 years, partly because Peter had had to move from Pennsylvania to Connecticut for work, and partly to keep from interrupting their children's lives too much. Once the kids grew up and ready for college, however, Peter and Lisa finally wanted to fulfill their dream of love by getting married. Peter and Lisa got married in August 2009, and after seven years their love was put to the test: Peter was diagnosed with Alzheimer's, a rather rare event for someone who had not yet turned 65.
In 2017, Lisa began to notice that Peter was struggling to find words and finish a few sentences: these were the first signs of the disease ...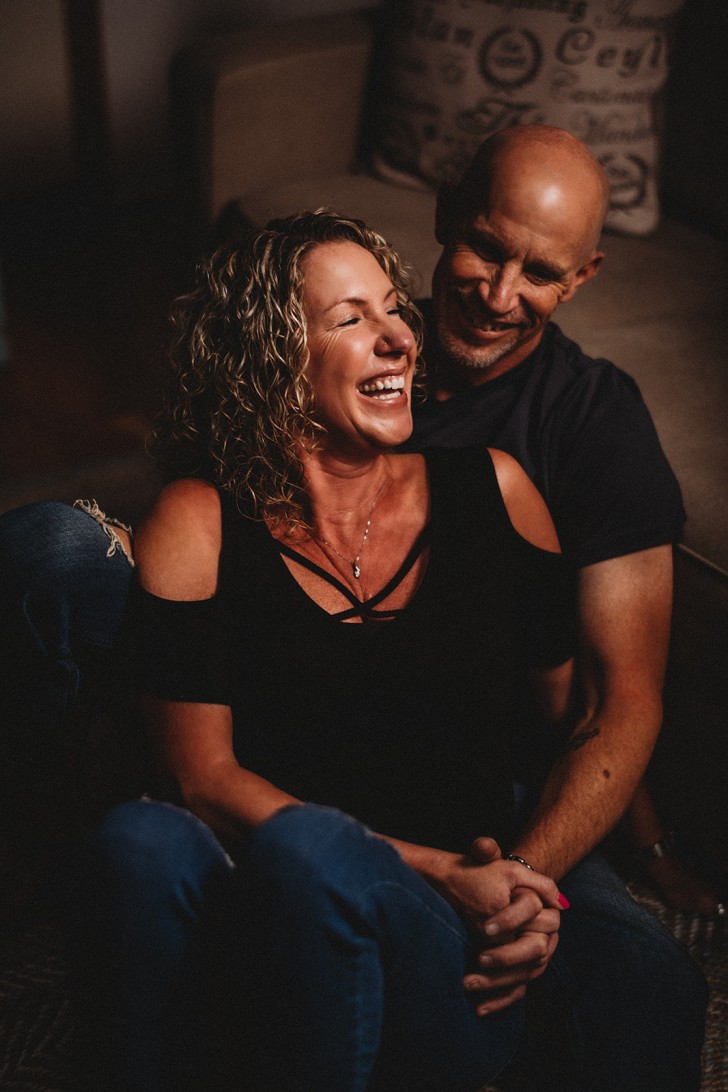 Facebook / Lisa Brenner Marshall
At the time, Lisa didn't know that Alzheimer's does not exclusively affect older people and, as a result, she was not ready for the painful impact. Unfortunately, by January 2019, Peter's condition had deteriorated considerably, to the point that the man was no longer able to work regularly. That same year, Lisa had to give up her job to assist her husband full time - a task she did with love and which she tried to share with other people via a blog. Today, Peter and Lisa have been together for 20 years and, despite Peter's illness escalating very quickly, the man had expressed a willingness to marry his love again. In front of the TV one night, Peter pointed to a wedding scene and said to Lisa: "Let's do it too!" The man no longer remembered that the woman sitting next to him was already his wife, but with his proposal he again demonstrated the strength of his feeling.
Advertisement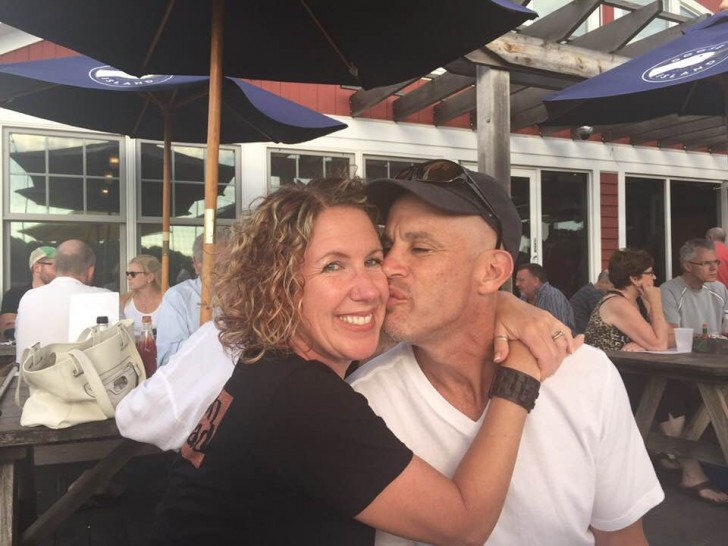 Facebook / Lisa Brenner Marshall
Peter and Lisa renewed their vows in a beautiful ceremony. Lisa's daughter Sarah Brehant encouraged her mother and stepfather to renew their vows, supporting them 100%. Sarah organizes weddings by trade, so it was very easy for her to set up such an event for her parents: "My stepfather, to whom I am very attached, was there for me even in the most difficult moments of my life.", Sarah said, "he means so much to me, and my mom is my best friend, so I'm very proud to be able to help them make their dream come true. "
Unfortunately, dealing with this disease is not easy, but Lisa keeps repeating this mantra: "One day at a time".