The daughter can't conceive: her 52-year-old mother decides to become pregnant for her
When Kendra and Aaron decided to have a child, unfortunately they had never imagined that it would be a very difficult milestone for them to achieve. Such a natural event, in fact, is does not always come easily. The issues related to pregnancy can be various, and many couples come up against these and experience great frustration in not being able to become parents.
This was also the case for the couple at the center of our story. After several attempts and fertility treatment, nothing seemed to bring about the desired result. The decision that changed everything, however, came from a truly unexpected source. It was Crystal, Kendra's mother, who at the age of 52 volunteered to carry the pregnancy that her daughter could not undertake.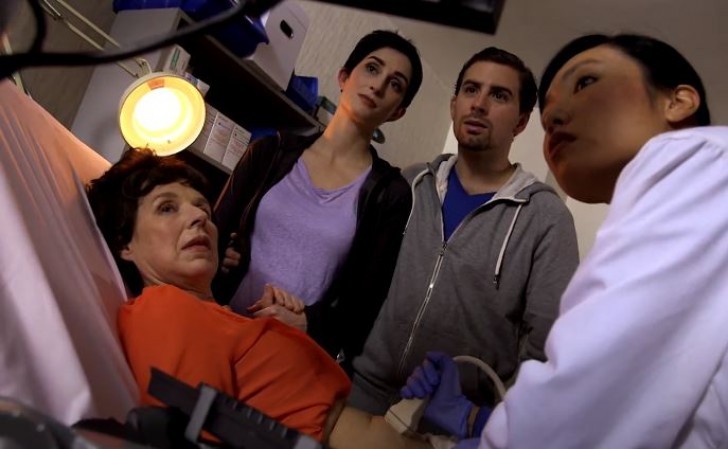 That's right: when Kendra's chances of getting pregnant seemed almost nil, her mom thought she would go out of her way to help her daughter and son-in-law pursue their dream. Thanks to in vitro fertilization, Crystal became pregnant with two children, becoming a surrogate mother but at the same time related to the children she was carrying. More surprises, however, were yet to come.
Crystal was carrying not one, but two children: twins who caused the woman many difficulties, given her age. The doctors who cared for her, however, were by her side throughout her pregnancy, assuring her of the best assistance and all necessary treatment, even when, halfway through her pregnancy, Crystal was at risk of miscarrying.
Fortunately, however, in the end everything went well, and the woman gave birth to Domenic and Mia, a boy and a girl, born at full term and in good health. It wasn't easy for Crystal, but we are sure that giving these two beautiful babies to her daughter was probably the most precious gift she could have given her!