A child sees his stepmother in a wedding dress for the first time and begins to cry for joy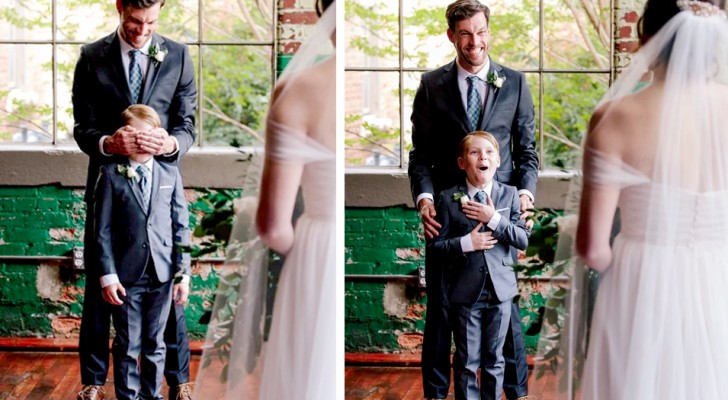 Advertisement
A traditional family is not always made up of a father, a mother and their natural child, sometimes a couple know each other, love each other, decide to marry but one of the two already has a child from a previous relationship. In these cases it is the duty of the stepfather or stepmother to love that child as if it were theirs and to accept them unconditionally in the new family unit that is about to be formed. This is something that Rebekah Seabolt, step mother of little Jude, knows very well.
via NewsBreak
Advertisement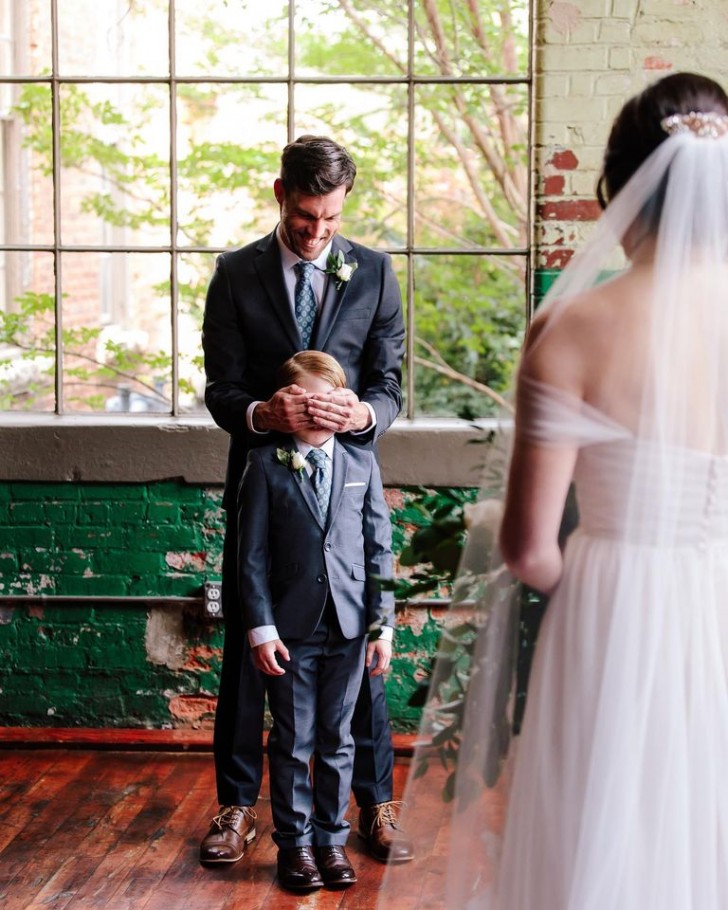 When Rebekah met the charming Tyler, she knew from the outset that the man had a 9-year-old son from a previous relationship; Over time Rebekah had no hesitation in forming a relationship with him, to the point of the development of a deep affection between the two; Jude was "crazy" about Rebekah, and the same thing could be said about her towards the little man of the house!
This is why when Tyler and Rebekah decided to get married they wanted to make a special surprise for little Jude ...
Advertisement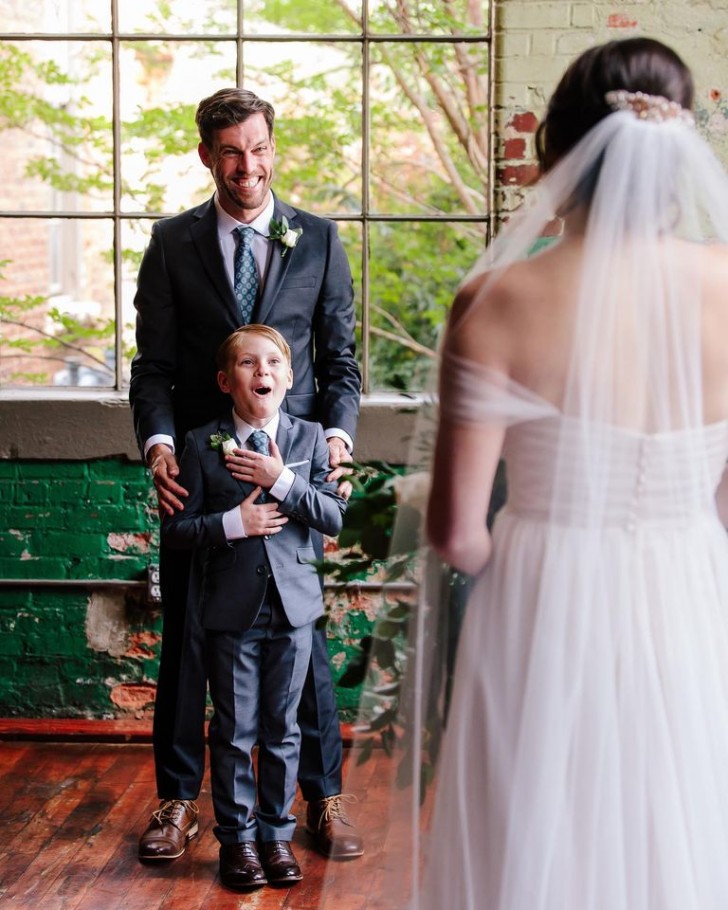 During the wedding photo shoot, by Ashah Photography, Jude's eyes were covered by his father Tyler, and then, as if by magic, when he reopened them, he found his adoptive mother dressed in white in front of him: it was the first time that Jude had seen her in her wedding dress!
Little Jude was so moved that he started crying with emotion, and so did Rebekah, who said: "Seeing Jude's reaction when he saw me for the first time in my wedding dress pulled at my heart strings. I am so honored to help raise this boy with his dad. "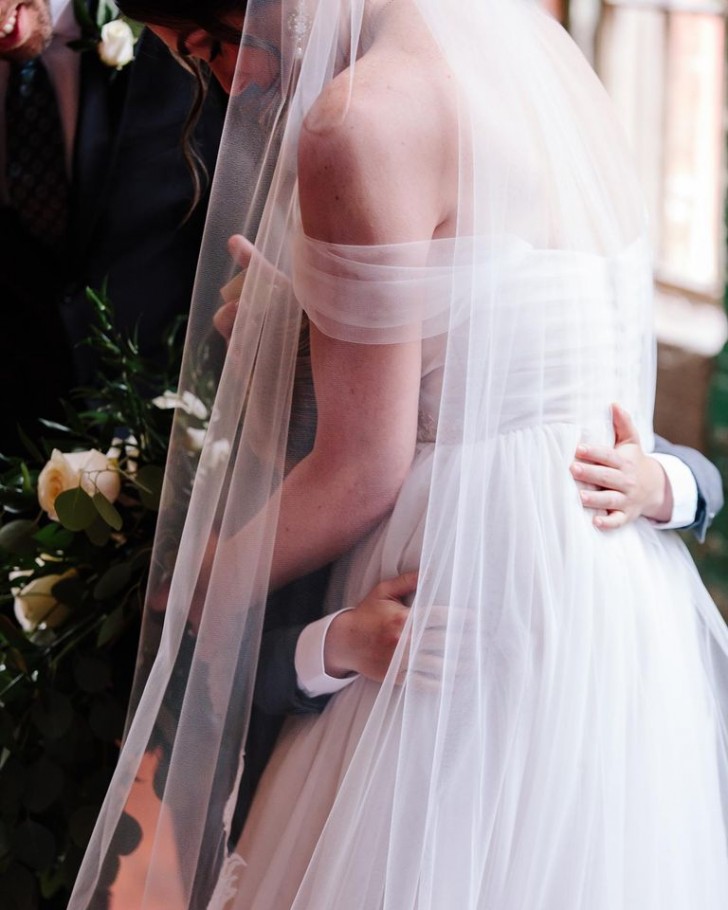 But the surprise for Jude did not end there: during the ceremony the child also received a very special gift, directly from Rebekah's hands: a gold ring with the inscription "Forever Family" and the date of Tyler and Rebekah's wedding.
Rebekah said, "Becoming a stepparent is one of the hardest things I've ever done ... especially for me as I adjust to joining an instant family during a global pandemic. Even though it's been difficult, I'm incredibly grateful, honored to be part of this journey with my boys and look forward to the years to come to create memories and live life together. "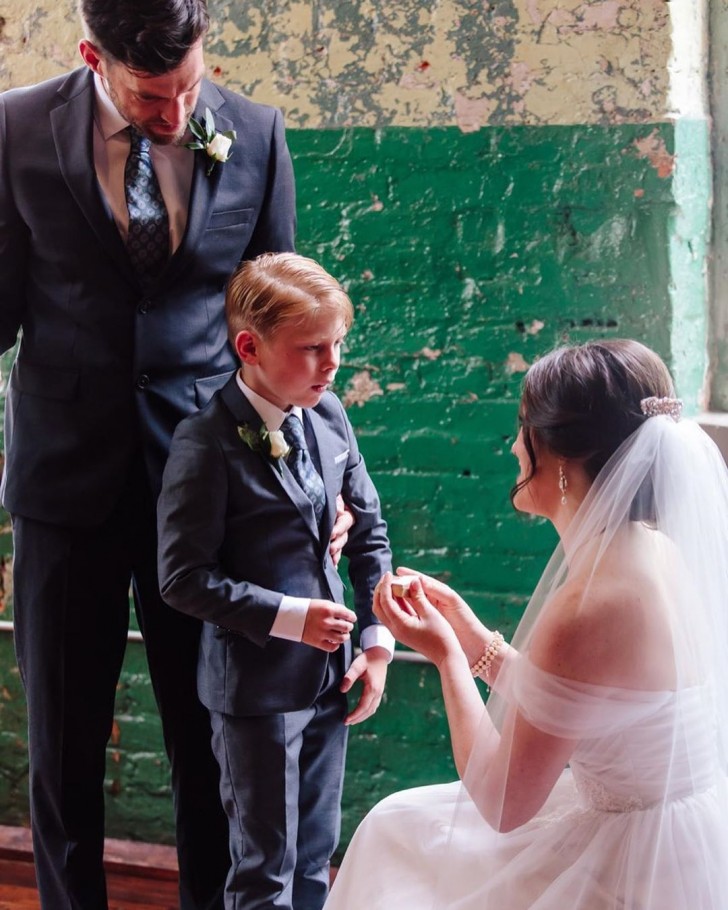 Needless to say, Tyler, Rebekah and Jude are now a perfect family!
Congratulations to the newlyweds and a lot of happiness to Jude, who loves his step mom like no other in the world!
Advertisement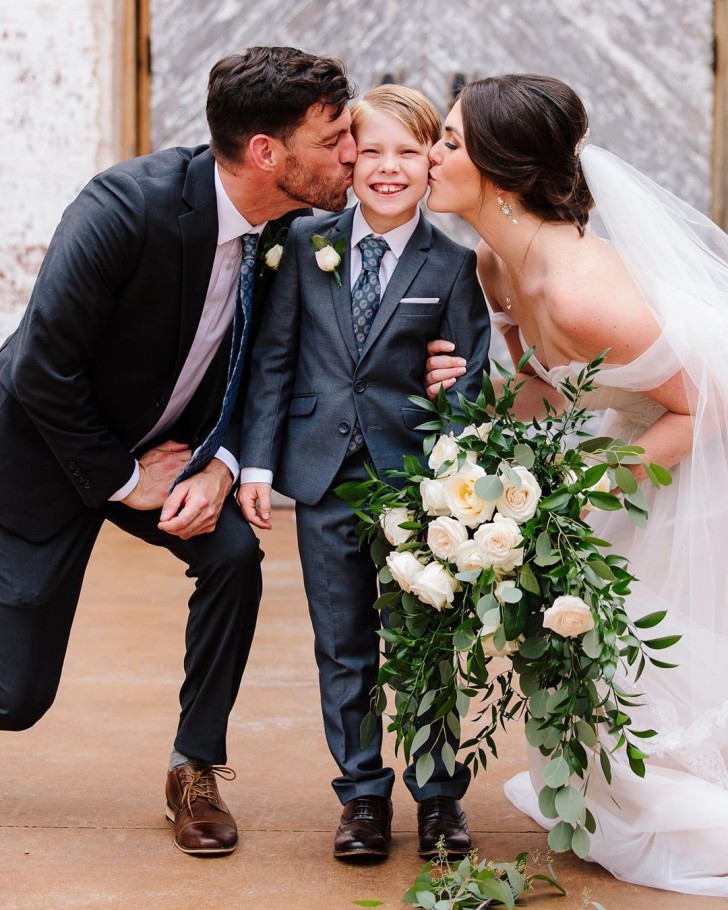 Advertisement