15 photos where dogs and cats have given their owners the most adorable looks
Whoever has the fortune of having a dog or cat at their side knows exactly just how capable our four-legged friends are of showing us affection. Animals are wonderful living creatures that absolutely should not be taken for granted. They are always willing to offer us love when we need it most. Sometimes, it even surprises us just how much they care, much like the pet parents in these photos we are about to share with you. These photos are full of so many precious animal moments that your heart will definitely be melted by the end! Ready to take in all the cuteness? 
She's impossible to resist when she looks at my like this!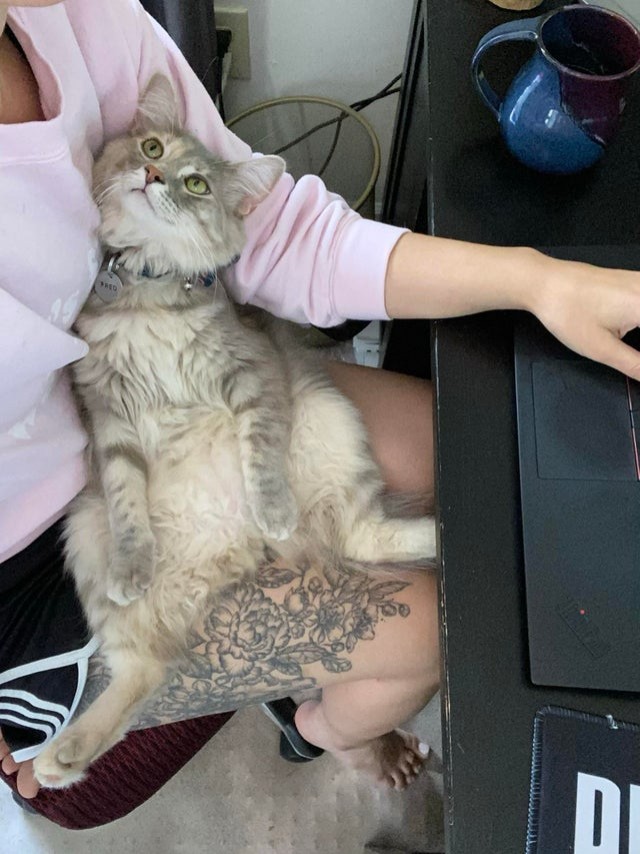 Isn't she beautiful, my four-legged, 4-year-old daughter?
Nothing but love and happiness in these photos!
What am I supposed to do when he looks at me like this? I can't handle his cuteness!
Always there for me, no matter what. Even when it's just an excuse to cuddle my warm belly when it's his nap time.
We've been best friends ever since he was a pup, which has been for 15 years now!
Hey, human, I know you're working, but don't you see me and how cute I am? Pet me!
Exchanging heartfelt looks for one another is our favorite pastime!
My sweet girl kept me company when I was forced to stay at home all the time. Couldn't have done it without her!
I can't handle her cute little face! Words can't even express how I feel about this cat!"
With a love tap and a smile is all it takes to melt this heart of stone!
Charlie knows exactly how to show his gratitude toward me after I rescued him from the shelter...
I bought a little surprise for my husband: it's tiny, has four legs, and is simply adorable!
What do you think? Aren't they the cutest animals you've ever seen?