All the love captured in a glance: 21 tender photos of animals and their owners
1. "This is the face she makes when my husband picks her up!"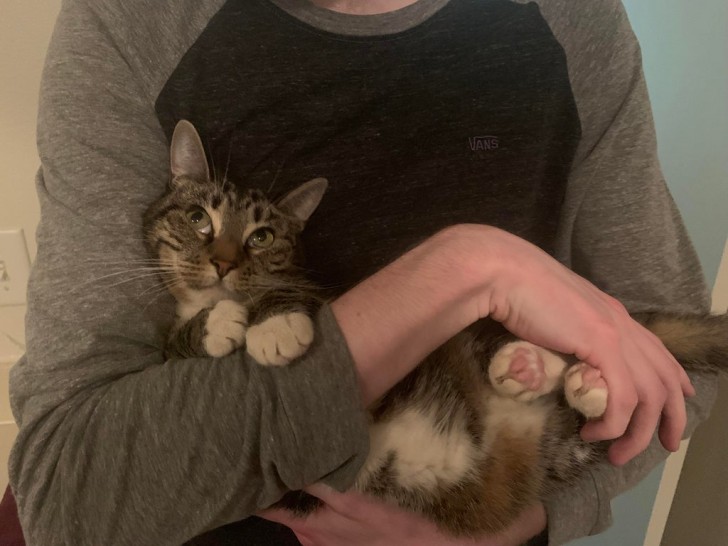 2. His daughter taught him to take selfies and he chose his best friend to give it a try with!
3. If this is not the look of love ...!
4. "We just adopted Bella and apparently she already loves her new mom"
5. "Find someone who looks at you the same way my cat looks at my husband!"
6. A portrait of tenderness
7. We can see that they love each other
8. The loving gaze of a puppy who knows he is safe in his owner's arms
9. "I no longer know if this is a look of love or if it's after my food"
10. "She loves it when I work from home"
11. The look of complicity
12. "This is Simon, my best friend"
13. "I love how she looks at me!"
14. How sweet!
15. A friendship which lasts forever
16. "What would I do without you?"
17. "Go on, give me a cuddle!"
18. Competing for affection...
19. The first days!
20. "We love each other"
21. Look at him with eyes full of love!