"NO pets in the house!": 14 people who now can no longer do without their four-legged friends
1. "My father, who has always hated cats, and Linus: his cat!"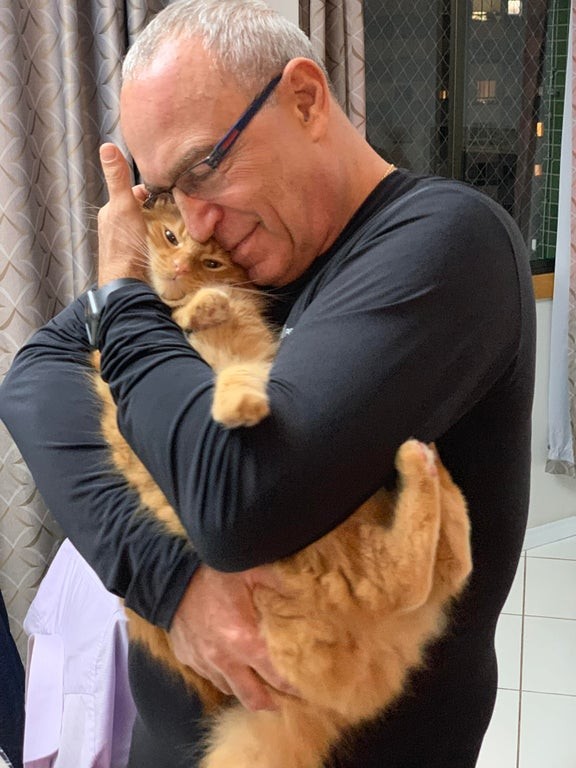 2. "Caught hugging the dog who said he didn't want!"
3. My father announced that "the dog will not get on the bed or even in the car"
4. "My father wanted me to take my cat away when I left the house, but now he's changed his mind ..."
5. "He never wanted a dog. I took this photo 4 days after they met"
6. My father: "CAN WE RETURN IT?". And my father a few days later: "Let's give him more space, are you comfortable? Let's read something together!"
7. "My father, in the company of the dog he never wanted"
8. "He didn't want me to delay the adoptions because he feared I'd get too attached to them. Now he's the one who doesn't want to give them away anymore."
9. "I'm more of a cat person"
10. "He said he was firmly against hairless cats ..."
11. "My father didn't want a dog, but when this puppy from the shelter sat down on his lap and he started crying, I knew it wasn't like that"
12. He said that "cats aren't as friendly as dogs". Now they eat ice cream together.
13. My father used to say: "Dogs are too big a responsibility".
14. "My father didn't like cats at all. My father now"