12 photos of men who didn't want an animal in the house but then it brought out their most tender side
Deciding to take an animal into your home is not something to be done lightly. For many couples and families, this is a "critical" discussion, often a reason for disagreement or even quarrels between those who are not convinced at all and those who would really want a four-legged friend with all their heart.
The financial cost, the needs to be taken care of: an animal is certainly not "self-sufficient", and for this reason we must all be behind the decision when welcoming an animal into the house. Men, in this, are often the most skeptical: fathers, husbands and boyfriends, perhaps for fear of future problems, sometimes they just don't want to know about taking in a dog or a cat. Their convictions, however, are able to change from night to day when they realize that the "feared" animals can quickly become their inseparable best friends. Don't miss these 12 photos of men who have become as tender as children with their animals!
1. He kept saying he wanted to take him back to where we found him: now he no longer seems so convinced ...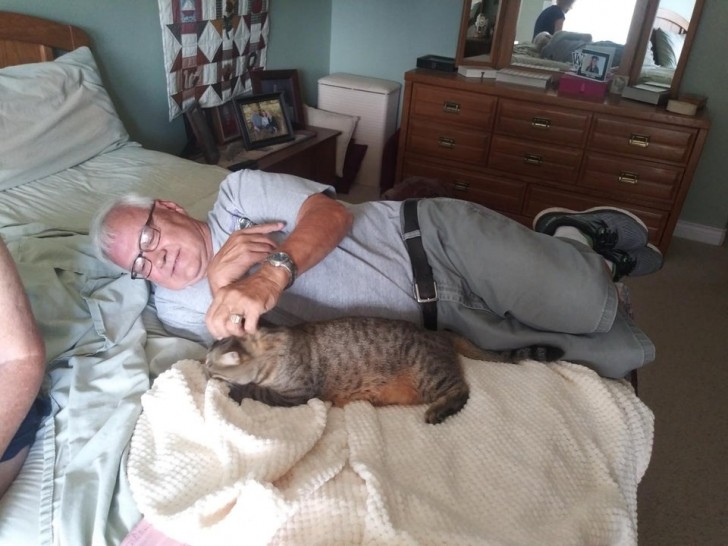 2. Until a few months ago he firmly believed that he would never have a cat ...
3. Daddy said that we would never have pets in the house ... maybe he was afraid of becoming too attached?
4. When faced with a dog like that, even the most "macho" man becomes tender as a child
5. He said "I like cats, I don't want a dog!" ... now he can't fall asleep without his Penny
6. My boyfriend never had a cat and he didn't want one in the house: now our kitten is his ... pillow!
7. It was our third cat and he just didn't want him: now he is his best friend!
8. Who said that a man can't show sweetness and tenderness like this?
9. "I hate cats, don't try to bring one in the house!": My husband before his new furry friend arrived ...
10. And to think that he really didn't want to get a husky: look at them now!
11. Because a four-legged friend is able to melt the heart of even the "toughest" man
12. My father has always been afraid of dogs ... at least until we brought this sweet puppy home!