22 images of animals that have decided to stay close to their owner's even without their permission!
His coy look says a lot ...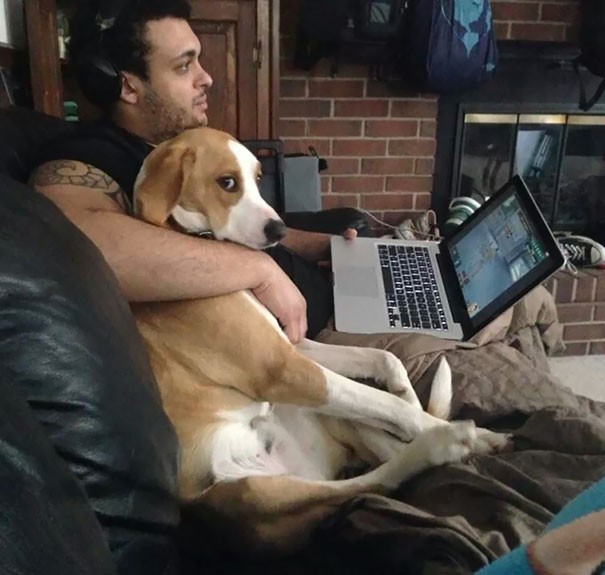 My girlfriend and I have a pet that is a kind of small prairie dog and this is how they sleep!
My cat and I are very close ... do you see what I mean?
Here is the look his cat gives me every time I try to sit next to my boyfriend.
The place where a nap takes place does not matter! My husband's cat follows him everywhere he goes!
Happy in bed --- here is the smile of a dog that made it!
"Hey, it's useless to look at me, I'm exactly where I should be!"
"I do not want them in the family photo!"
"Have I already told you how much I love you today?"
"The two of us complete each other, don't you see?"
The most comfortable bed in the world.
Just leave the airways free, right?
"Hello momma, aren't we sweet?"
I think this is the look of "I have stolen your boyfriend!"
Can you also see the challenge in the look that her dog throws at me when he is near my wife?
Here the hierarchies are now fixed and stable.
"You are the best human that could ever happen to me!"
These two must be twins!
"I can't stop touching you even when you are driving!"
"I am the one who decides when it is time to stop cuddling!"
"But why did you have to also wake us up today?"
Finally, one of the "places" most loved by cats to take a nap is snuggled up close to their owner's beard!