200 farmers remain silent during an auction so that the man who lost it could buy his farm back
There are difficult times in everyone's life when we really understand how important the support of others is. We are talking about all those situations in which, for one reason or another, the going gets tough, and without the help of the people who love us and know us, we just couldn't go on.
The American farmer whom we are going to tell you about knows something of this: a man who had worked the land all his life but who, due to an unfortunate series of events, risked not being able to have his farm any longer, as it was being auctioned by an relative who nominally owned it. Left without anything, he received a truly rare and wonderful manifestation of solidarity.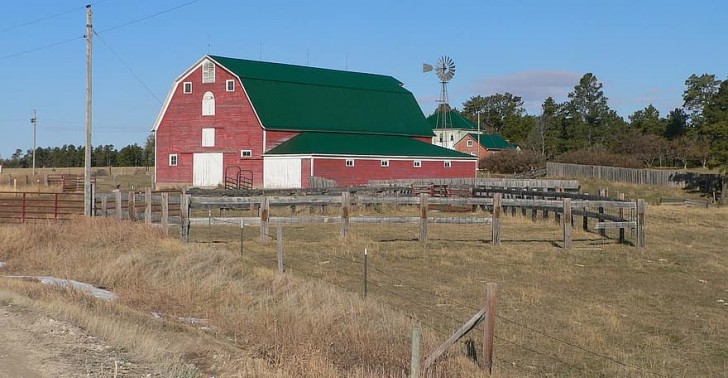 We are in Nebraska, an American state with a strong agricultural tradition. David, whose surname was not disclosed along with further details on the court case, is one of those farmers who have always cultivated the fields as a way of life. Simply, it is the only way of life he knows, which is why he carries out his profession with dedication and passion. When his 32-hectare farm was taken away from him, his world collapsed.
David, however, immediately decided that he would not give up. He knew he would do anything to buy back the property which, for various legal quibbles, had been put up for auction. Immediately, together with his father, he thought he would put aside the money necessary to buy it back and, when the fateful auction day arrived, something incredible happened.
There were about 200 farmers there, a huge amount of bidders, which certainly discouraged David and his father: the chances of getting the farm back were very slim. However, the farmer would never have thought that those people were not there to act as "competitors", but to help him with a symbolic gesture.
When David made his humble offer, nobody spoke, nobody raised it, there was total silence, until, after several attempts by the auctioneer, the farm was assigned to those who had lived and cultivated it for a lifetime. The other bidders had gathered there to "make up the numbers", aware of David's story and deliberately refusing to interfere, so that he would win.
A demonstration of closeness and solidarity which was, to say the least, moving, and which has deeply affected the farmer. His other "colleagues", in fact, were certainly not obliged to behave in this way, yet they did it, for his benefit and for that of his family. For sure, the world needs more selfless acts of kindness like this!