Woman frees over 1,500 child brides and sends them to school to earn an education
According to the United Nations, 1 our of 3 females get married before the age of 18 in certain underdeveloped countries. Unfortunately, child marriage is a phenomenon that's deeply rooted in African culture and therefore is difficult to abolish/denounce publicly. That's why, when one woman, named Theresa Kachindamoto, publicly spoke out against men marrying minors, no one knew how she was going to be taken. To everyone's surprise, many things, however, ended up changing for the better.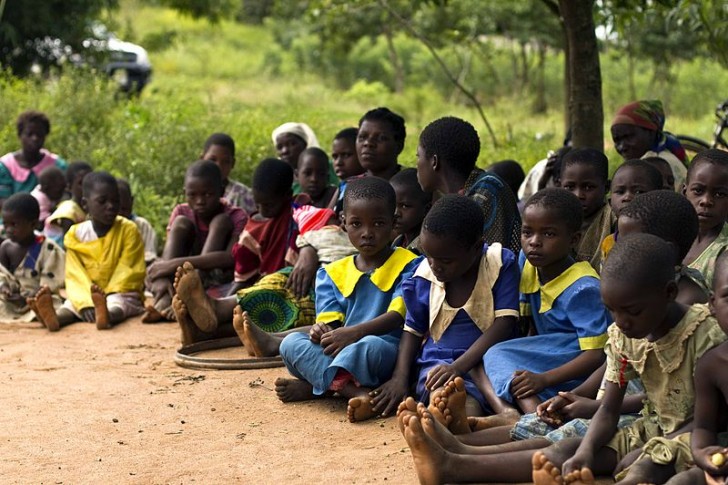 Theresa Kachindamoto lives in Malawi, Africa. Athough child marriages were abolished in 2015, over 42% of woman from 20-24 years old were married before the age of consent. That's why Theresa, when she became director of her community district in Dedza, she persuaded her delegates to sign and outlaw any sort of practice of child marriage.
Theresa didn't stop there, however. She also put an end to "sex education camps," which insturcted girls under the age of 18 on how to please their husbands in the bedroom. Since her time in office, Theresa has officially annulled 1,500 child marriages and has sent every child bride to school in order to obtain an education, just like their male counterparts.
Theresa had to work hard in order to get as far as she has in her country. Her peristence, tenacity, and strength has however cause her a few enimies over the years. She has received several death threats and has been accused of destroying Malawi's culture and customary traditions.
Despite all this, Theresa continues fighting. She believes that the females in her country deserve the same rights as men, especially the right to an education. Threats or no threats, she won't stop fighting for equality until she sees the change in her country females deserve.