12 images so full of positivity that they might restore your faith in humanity
Life is hard for all of us. It's full of hardships and shortcomings, pain and suffering, sadness and anxieties, and moments that just seem to suck all the happiness away. Sometimes it's situations like these, however, that bring us closer together. In trying times, we need our friends and family, and even our community, to rely on... people that care enough to see us through our darkest hours. This is why we put together this photo gallery, to show just how wonderful life is when the people around you (friends, family, and strangers alike) show how much they care. 
This little guy fell asleep in the arms of a complete stranger after mom and dad couldn't get him to quiet down. Finally, a moment of peace and quiet!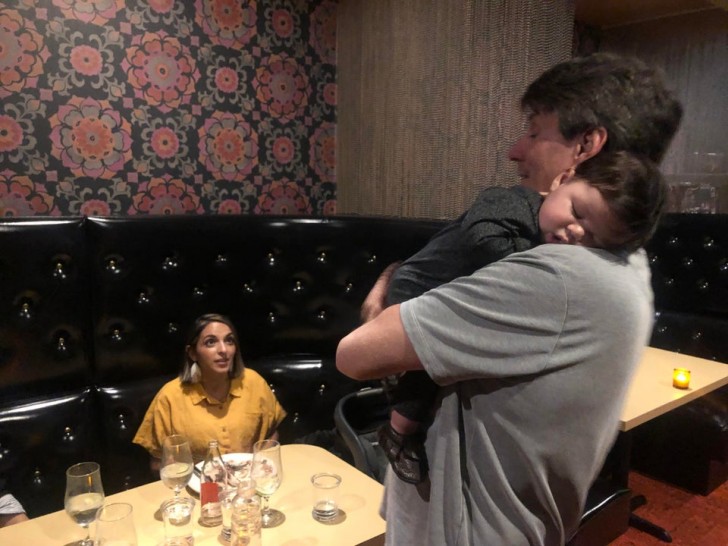 In Norway, trash bins are equipped with cubbies for people looking to earn some extra money recycling!
An elderly man helps a young man put on his tie after he saw him having trouble getting the knot right. If that doesn't make your heart melt, we don't know what will!
A declaration of love from an unlikely suitor... :)
My sister might have passed on, but parts of her are still here. Now, I am listening to her heartbeat through this gentleman who received her heart thanks to organ donation...
When a kangaroo is looking for help... water is definitely on its way!
This man was taking wedding photos when he saw this boy fall into the water... he took no time to think about it; he just jumped in and saved him!
The look of sheer bliss after you've just shared a smile with your favorite soccer player in the world!
This woman just adopted a pup from an animal shelter... judging from their smiles, they are going to get along just fine. :)
Everything is better with a cat... especially car rides!
This son sat outside his mother's hospital window until she passed on to a better life...
This young boy offers his umbrella to a deer stuck in the rain... and in a crowded city, too. They are an odd couple, but they are definitely cute!
Are these photos enough to convince you that life is worth living?