10 photos show the infinite tenderness that animals are capable of bringing into our lives
When you feel sad or depressed, all you have to do is look at your animal friends with tenderness. Yes, because living with them in our homes is the antidote to the every sadness of this life, to every bad day, to every pain or suffering. It almost seems that these four-legged little angels are here to comfort us, console us with their big eyes, their paws, their little gestures of affection. This list is to celebrate all the tenderness of our animal friends!
This is a sincere hug!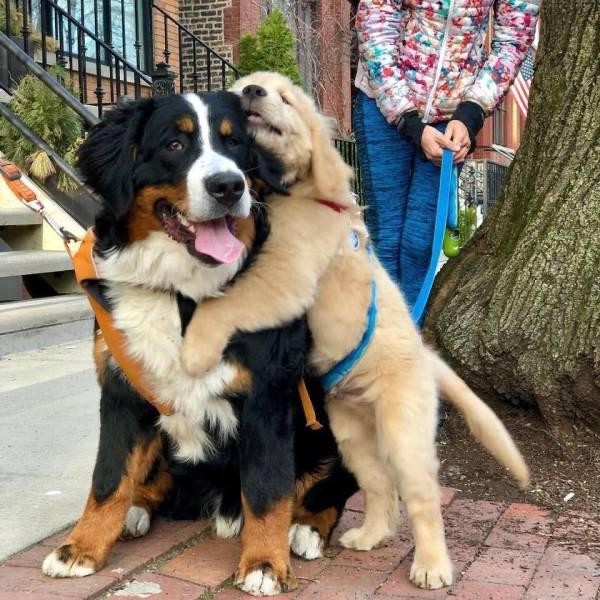 I promised her that I would love her just like we love our Golden Retriever!
The cuddly toy is a precise mini version of this cute little dog ...
Practically it looks like a dog, but it is smaller ... :)
What would you do if you were stuck in traffic and saw this kitten staring at you with his big eyes?
The love that a dog gives you knows no age ...
This is my house bunny staring at me with his curious gaze ... how sweet!
What is sweeter than a big dog and its stuffed rabbit?
Okay, apparently the "rabbit trap" worked well!
And finally, a very sweet Dalmatian of only 12 weeks. Isn't it beautiful?
There is nothing we can do, a world without baby animals would undoubtedly be a sadder world!