12 people that probably need to work on their fashion sense
Class is not something you can easily learn; it's something that often comes naturally. But who's to say what class is anyway? Most people probably think of someone wearing the most elegant and expensive fashion trends, but what if having class was just owning who you were as a person and your own individual style? For this photo gallery, we've selected 12 prime examples of people who are owning their own style. Whether they "have class" or not, we'll let you be the judge at that! 
A pair of shoes that only Mary Poppins would have the courage to try and pull off!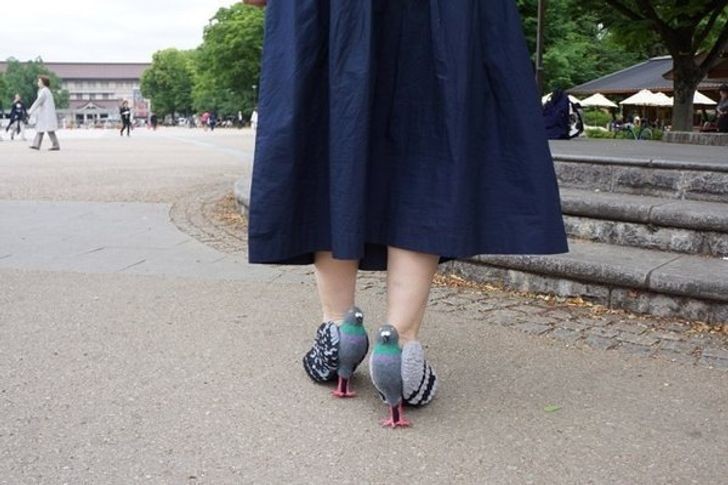 We're not exactly sure if it's a fur coat, or if there's an actual lioness riding the subway...
What do you prefer for dinner, tuna or salmon?
I actually had the honor of meeting a penguin in one of the aisles of the supermarket yesterday...
This shirt definitely takes some courage!
These are all the fashion rage right now ... high heeled shoes made from blocks of ice
I love these new shoes I just bought from Gucci! (seriously, I did buy them from Gucci)
Really, you couldn't do better than sweat pants and a broken mesh top over a t-shirt? To each his own!
Who would ever want to wear a shirt that looks like it has stains on it? I guess a lot of people!
Now you and all your gal pals can have camel toe on your feet!
J-Lo and her undeniably impeccable stile in boots. Get'em, girl!
Is this what the hipsters are now wearing, or is he an actual sytar?
We hope that you all keep owning your style... just maybe not like these guys!