Surveillance camera catches raccoon trying to catch snowflakes: the scene is hilarious (+VIDEO)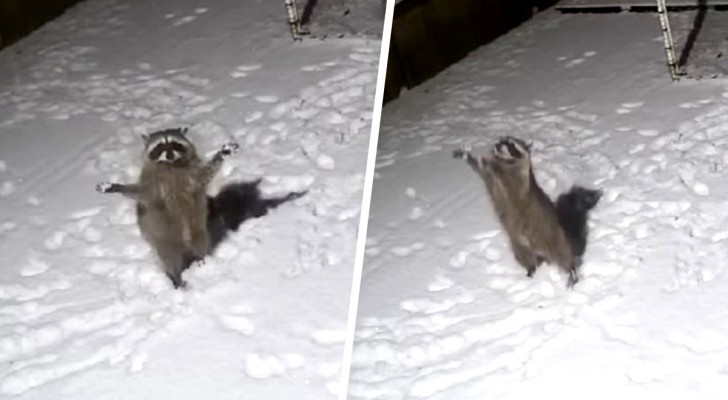 Advertisement
Loving animals is not very difficult - they know how to work their way into our affections. There are species that are more friendly towards humans than others and this is always a wonderful thing to experience.
Proof of this is the raccoon we want to tell you about here. This raccoon has become very famous on the web and has delighted many users with its antics. Here is the story:
via Timothy Ellis/Youtube Screenshot
Advertisement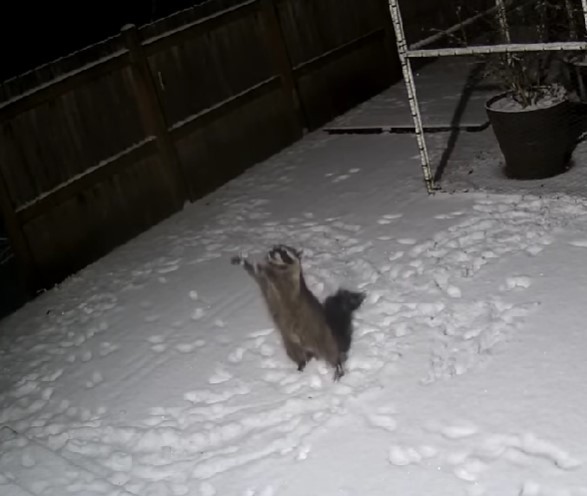 Timothy Ellis/Youtube Screenshot
There are some animals which are not very common to find as a pet and among these, are raccoons. This cute creature is sometimes spotted around our homes, but is rarely domesticated. But they are certainly inquisitive animals and perhaps this was what led this particular raccoon into Timothy Ellis' garden.
Thanks to the security cameras installed outside his home in Everett, Washington, a cute raccoon was filmed as he wandered around the snow-covered garden and trying to catch falling snowflakes. The scene thrilled the viewers and many of them left amusing comments.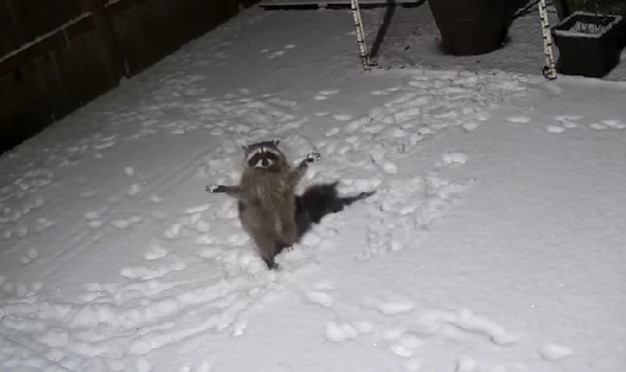 Timothy Ellis/Youtube Screenshot
So, how did Timothy become aware of his furry, noctural visitor? Well, when he woke up and went outside, he noticed an animal's footprints in the snow. Intrigued, he decided to check his security camera's footabe.
In the 27 second clip, the raccoon can be seen standing up on its hind legs in an attempt to catch snowflakes and curiously watching the snow fall. Was this the first time the raccoon had seen snow? Obviously, we cannot say, but it would seem like it.
Advertisement
The raccoon's antics delighted Timothy and led him to share the clip on the internet: "I'm not a professional photographer but when I saw the raccoon behaving like this, I couldn't help wanting to upload it to my Youtube channel". Since uploading it, the clip has received over 400,000 views and numerous comments.
Have you ever seen anything similar in your garden?