A baby elephant is "caught" eating sugar cane and tries to hide behind a post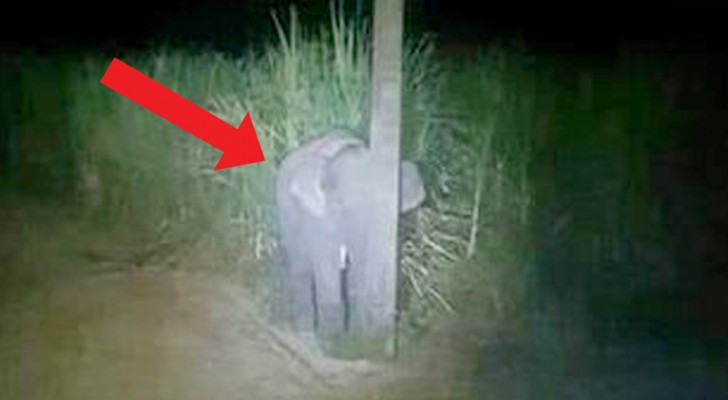 Advertisement
Sometimes the best fairy tales are the ones that happen in real life. As children we all grew up reading storybooks, or watching cartoons on TV that made us dream, have fun, cry, and certainly made us grow up a little better. Do you remember the story of Dumbo produced by Disney? And do you also remember the sweet little elephant hero of the story that moved millions of little viewers? What if we told you that a specimen that looks a lot like him has been immortalized in video?
via Nation TV
Advertisement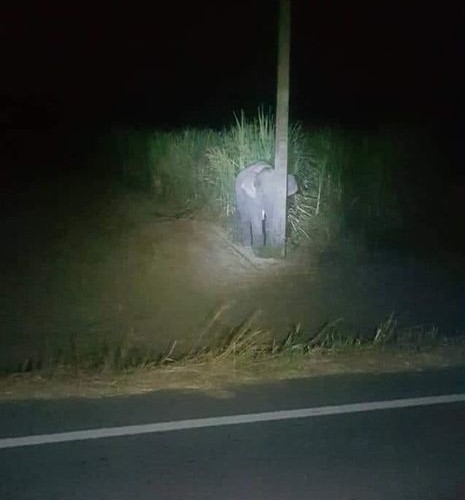 A Facebook user posted a curious and at the same time very cute image, almost straight out of a Disney fairy tale: the man immortalized a baby elephant wandering around at night near a sugar cane field, near the city of Chiang Mai, Thailand. Apparently the little guy, after having a feast of sugar cane, noticed that some humans were approaching the field and so, in order not to be noticed, he decided to "hide" behind a street light.
Convinced that in that way he wouldn't be noticed, in reality he just amused the humans who were passing by, reminding them of a scene from the famous movie Dumbo. Isn't this poor baby elephant just so cute as he tries to hide but is impossible not to notice thanks to his ... enormous ears?