A woman gives birth for the first time at 68 years old; she's now the mother of two beautiful twin boys
Is giving birth at 68 impossibile? Apparently not, at least in Margaret Adenuga's case. Margaret is an elderly woman from Nigeria and what sets her apart from other 68-year-old women her age is that she just became a mother for the first time. What's even more remarkable is that she gave birth to not one child, but twins! Margaret got married to Noah, her husband, back in 1974 when she was only 22 years old. Since then, she has went through in vitro treatments three times and, even though she was hopeful, had no luck with them. That is, until about a year ago.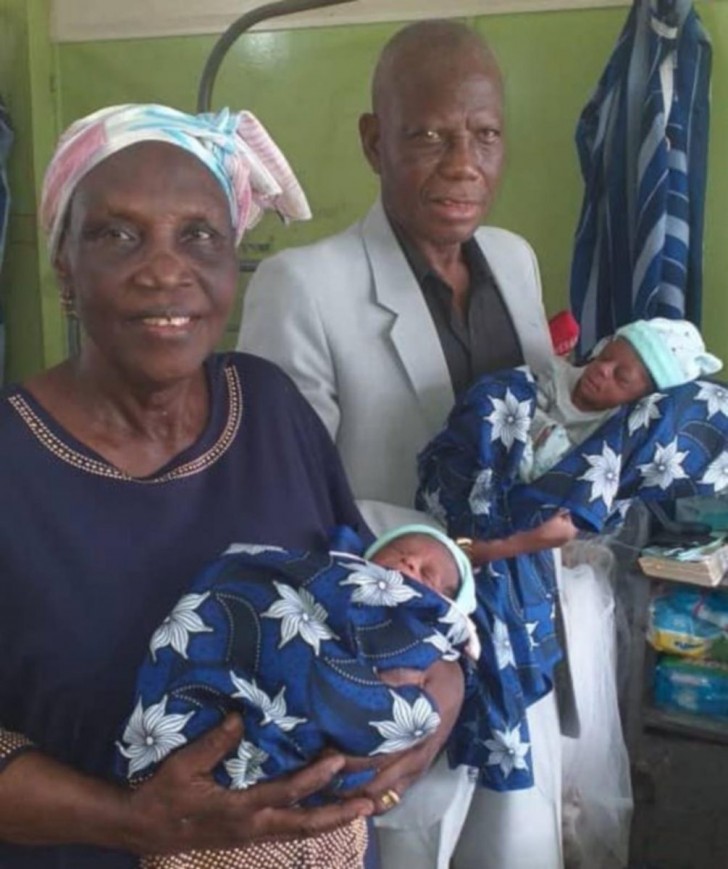 The fact that a 68-year-old woman was able to get pregnant with in vitro treatments is a very rare occurence. That's why her pregnancy was followed carefully by Dr. Adeyemi Okunowo and her teamof medical experts at the University of Lagos Hospital. They monitored Margaret's progress throughout her entire pregnany, checking for any potential abnormalcies or danger every step of the way.
Dr. Okunowo stated in a CNN interview that "As an elderly woman and first-time-mother, it was a high-level risk pregnancy, also because we knew that she'd be having twins. However, we were able to manage her pregnany up until the end."
Magaret gave birth to the twins via c-section, and both Margaret and her husband couldn't be happier. They now get to love, cuddle, and hold in their arms the children they have always wanted. Obviously, the advanced age of the couple will create obstacles for the furture, but we're sure that Maragaret and Noah will be amazing parents to their two beautiful twins.
Congratulations you two!