10 photographs that demonstrate how true friendship lasts a lifetime
Finding a true friend is like finding buried treasure; the value is priceless. For those of us who understand the value of surrounding ourselves with great friends, those who are there for you through thick and thin, this photo gallery of friendships through the years is just for you. It may be true that as times passes by, you and your friends may not be the same people back in high school, but your friendship stays the same. This is also true for the friends who now live far apart; you may be physically distant, but you're still as close as you've ever been!  
From 2005 to.... 2012!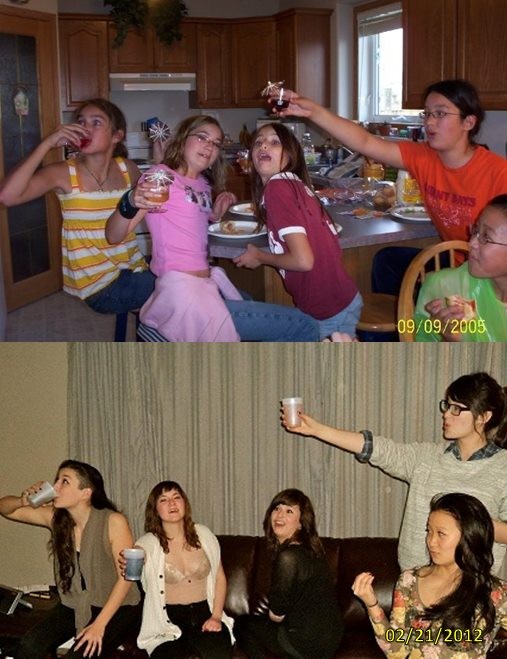 My brother and his two best friends: my mom waiting years for the right moment to recreate that old photograph!
The same pose, the same two friends. The only difference: we're a little older and we took the new photo the day of my wedding!
My first and best friend and I hadn't seen each other for 6 years, so we we obviously had to ricreate this gem from 1996!
Best friends... forever!
My best friend and I have were in theatre together 45 years ago... and we still are now!
Same house in the background, same pose... now we have both have rottweilers and my friend just got married!
Same group of friends always celebrating New Year's together: it's a friendship that's lasted 50 years and counting!
My two best friends; 9 years have passed by since the first photograph, but they've never left my side for a minute!
30 years later and we're still the same group of "bad boys" we always were!
Here's to friendships that last a lifetime!