15 DIY haircuts and beauty procedures that failed miserably
Spray tan, you say? Don't try this at home!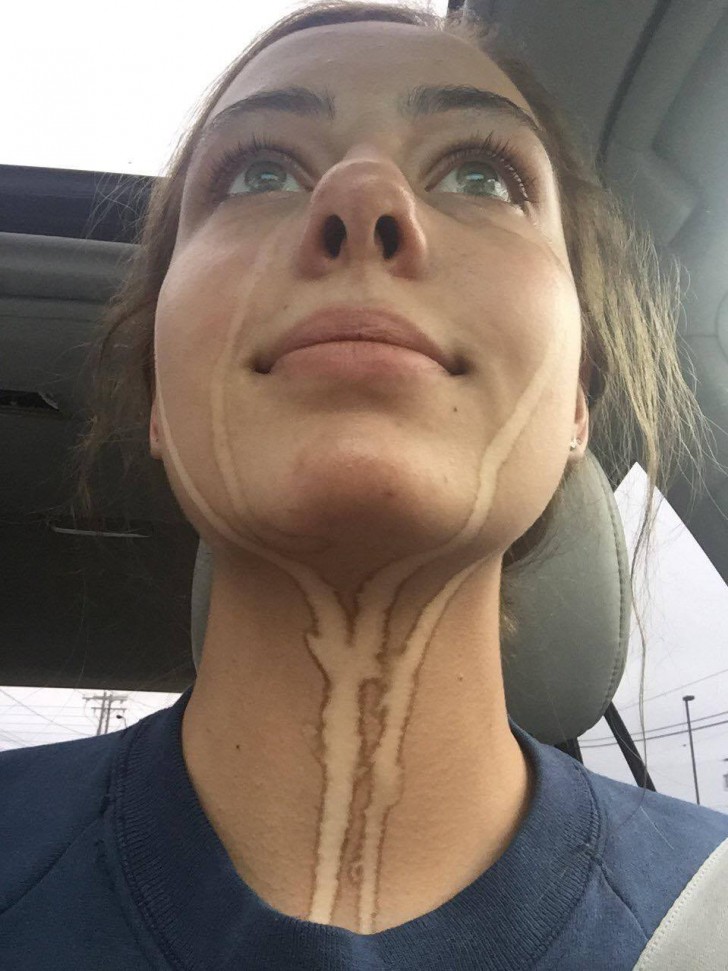 Thought these colors would be cool, but it made my head look like a bag of cotton candy!
Wasn't exactly the cut he wanted, but he actually seems pretty satisfied with his work!
My wife said she didn't trust me, I guess she was right...
Leave him alone for an hour and see what masterpiece he comes up with!
She runs immediately to the hair salon after basically destroying her hair...
Are you guys sure it looks okay?
No, that's not the way it's supposed to be!
DIY haircuts are seriously the worst...
The only question we have for this guy is: why???
Dad, what did you do to my hair???
This is exactly what you wanted your hair to look like, right?
It's a whole new way of looking at eyelashes!
We get the feeling that this is probably her first attempt at contouring her face on her own...
When you're doing your best to look like Cruella De Vil, but you can't quite get it right!