15 photos that show how much our 4-legged friends have to teach humans
The love of cats for babies is underestimated ....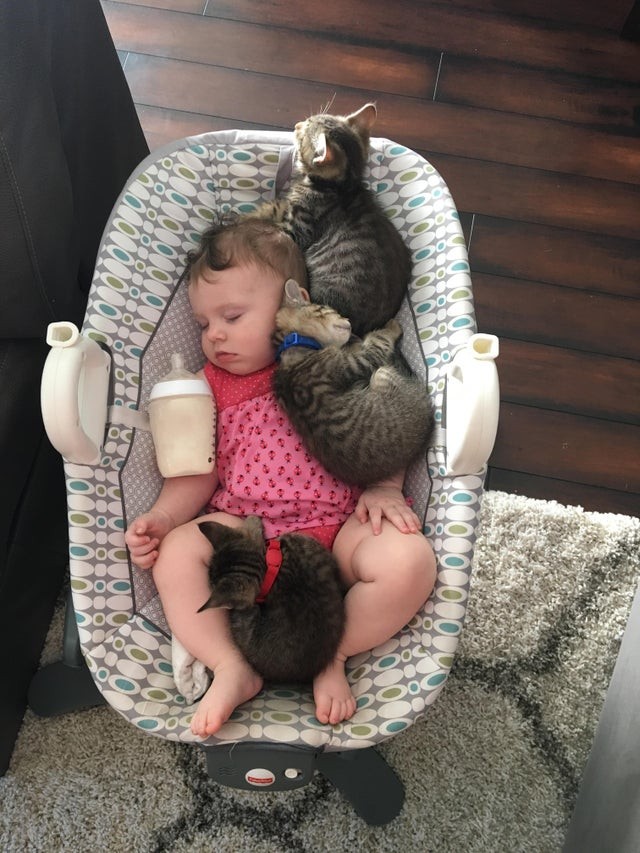 Look at that proud mom!
I went to a shelter to get a cat, but then I came home with his best friend: I couldn't separate them!
Hi, I'm Randy and I'm going to kick cancer's butt today!
I didn't know what happened to my dog, then I found him in this sweet company ...
For a moment, this little dog thought that the parade and the warm greetings were all for him!
When this girl found out they could adopt that little dog forever ...
One last hug before taking her to the vet for the final injection ... she was a faithful friend!
A duckling was found wandering alone in the woods; his family was missing, but he seems to have found a new one!
My cat will have to undergo surgery .. here he is with the preparatory cap!
Seems like my two puppies want something to munch on, right?
Mother duck brought 13 ducklings home! What a model mother!
Welcome, little ones! Mom is so proud of you ...
The most unlikely friendship: that between a koala and a sweet golden retriever
Friendship can also arise between a dog and ... a bird!