This child born prematurely and hospitalized many times has also managed to recover from Covid-19
Can a one-year-old boy give a great lesson in tenacity and life? Yes, because this boy born prematurely at 27 weeks has been hospitalized several times for respiratory problems and has always emerged victorious, even when fate has faced him with the challenge of Covid-19. Fortunately, the boy has overcome this disease with his head held high and can go home to his parents.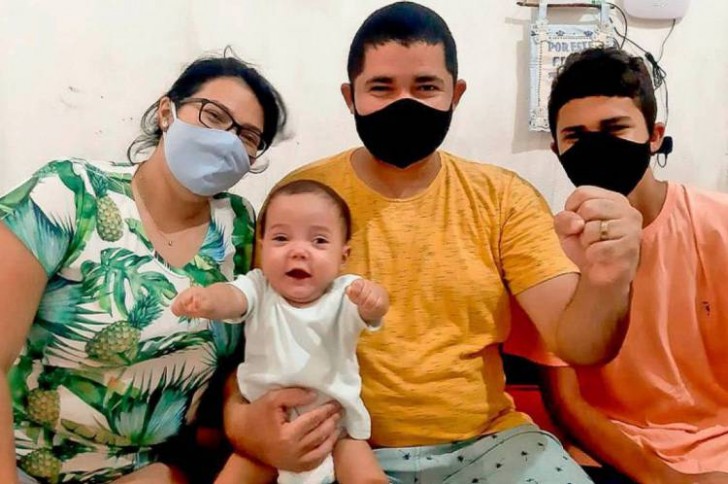 Bernardo is a Brazilian baby of one year old and 4 months old. He was born at 27 weeks and, as unfortunately happens in these cases, he was born with respiratory problems. For this reason he has been hospitalized several times but despite his tender age he has always been shown to have great strength, so as to give courage to his family who have always feared for him.
His mother was very afraid when the pediatrician told her that the child could have contracted Coronavirus: when the positive swab arrived, she did not know what to expect. Her son had already overcome all the obstacles encountered so far, but how would he have cope when faced with Covid-19?
Fortunately Bernardo's symptoms were mild; he was in hospital for two weeks and in intensive care for 5 days. Those were the hardest for his family since they couldn't be close to the little one.
Bernardo has now been discharged and can return to the arms of mom and dad and give courage to all those who think they have no strength to overcome the obstacles that life poses!