Mum is shopping with her daughter and everyone looks at her critically: at 5 years old she cannot be alone at home, despite Covid-19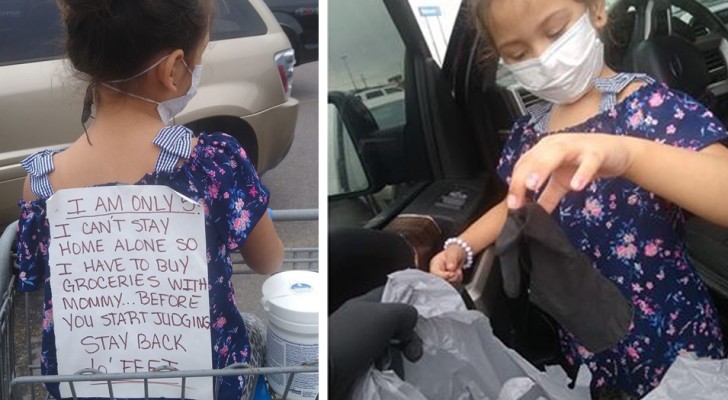 Advertisement
Although our life has been turned upside down by the Coronavirus epidemic and, consequently, our habits have changed significantly, the prejudices and slanders, unfortunately, continue to remain the same. MaryAnn Fausey Resendez is a single mom who has no choice but to bring her 5 year old daughter with her every time she has to go shopping. Evidently, many people in the supermarket looked suspiciously at this little family, judging mom to be irresponsible for taking a little girl out of the house. MaryAnn, however, cannot do otherwise because she is raising her daughter completely alone and has no one to leave her with.
via Facebook / MaryAnn Fausey Resendez
Advertisement
MaryAnn Fausey Resendez/Facebook
To remove any prejudice and slander that could have circulated on social media - let alone if someone does not start photographing the scene, and then publish the fact online together with an indignant comment - Mum thought of attaching a sheet of paper with a message written in pen, on the back of her daughter's shirt. The message is simple and clear: "I am a 5 year old girl: I cannot stay home alone, so I have to come to the supermarket with mom ... before you start judging, stay at least 2 m away".
Mom, MaryAnn, is a firefighter in Texas and is also a tattoo artist with her own shop.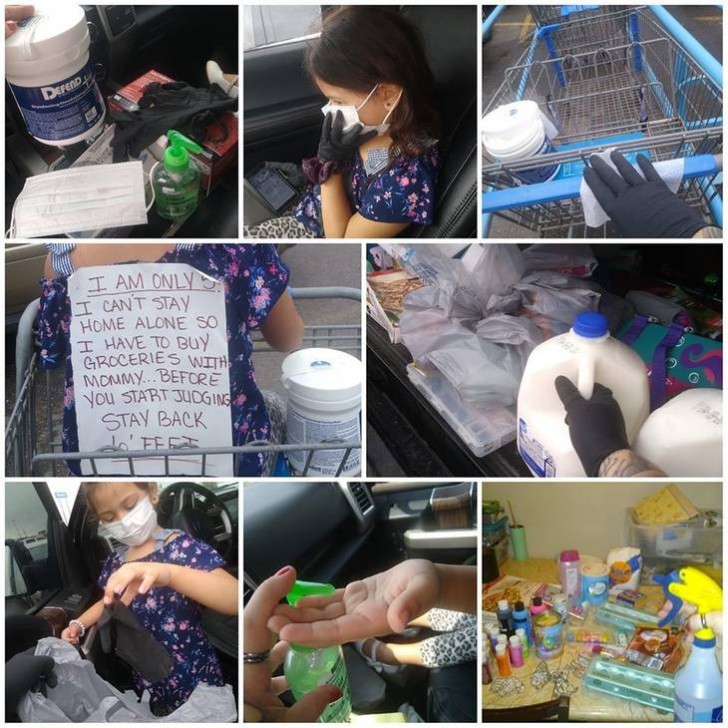 MaryAnn Fausey Resendez/Facebook
The choice to take her 5 year old daughter out of the house, to the supermarket, during all this Coronavirus situation, was a forced choice for her. Many users on Facebook have understood the discomfort that the woman feels and have thanked her for what she does for her daughter, while others, however, have not missed the opportunity to raise the controversy. To reply also to these new skeptics, the woman took photos of the whole shopping process, highlighting how both she and her daughter perfectly follow all the preventive measures against the infection. Gloves, masks, disinfectant and safety distances are always respected during their forays into the outside world.
A mom like MaryAnn knows what the risks are and also knows that she would do anything for her daughter's well-being.