After 4 surgeries, a child with cerebral palsy makes her first steps in spite of all odds against her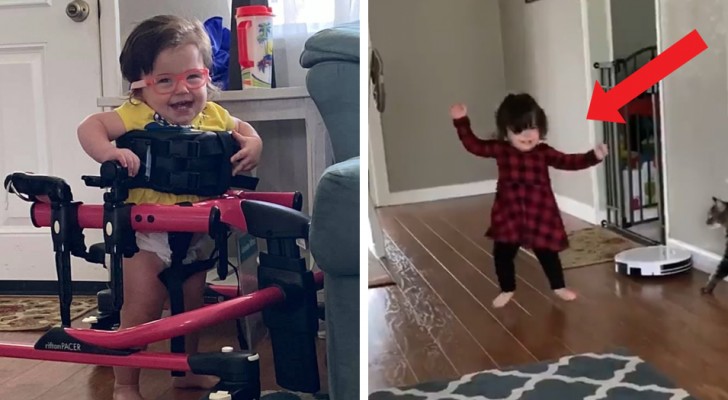 Advertisement
Never listen to anyone who tries to tell you what your kids are or are not capable of doing. It should be up to your children to tell you what their limitations are instead of someone else; even if they are experts. This is at least the perspective that one mother decided to adopt when she and her husband, Brianna and Seth - found out that their second daughter, Lennyn, was diagnosed with cerebral palsy. When she was born, they had already discovered that little Lennyn suffered from hydrocephaly, a condition that causes too much fluid to form on the brain. Six months later, doctors diagnosed her with cerebral palsy and told Brianna and Seth that she most likely would never walk on her own. 
Advertisement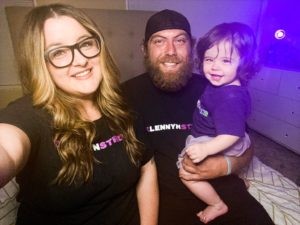 This did not discourage little Lennyn - or her parents - from believing that one day she too would be able to walk like the rest of her family. Despite doctors telling them that surgery was only an option and not a guarantee, they decided to move forward with the surgeries anyway. They believed that nothing was impossible when you put your mind to it. If Lennyn, wanted to walk, she would walk.
Advertisement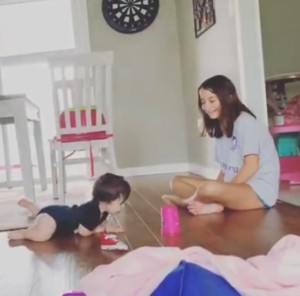 Four surgeries later, little Lennyn made her first attempts to walk. It was a shock for everyone, including the doctors. Although she didn't move very far, her first steps were taken toward her older sister. Her parent couldn't have been more proud of her than in that moment. Later, Lennyn started going to physical therapy and, thanks to the help of an external support, she was able to move more and more rapidly. With a will to try, it seemed like nothing was going to keep this girl grounded.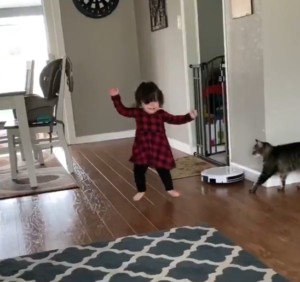 Good thing that Brianna had her phone ready when Lennyn finally walked on her own for the first time. She simply propped herself up, put both feet on the ground, and started walking. And Brianna couldn't contain the joy she felt seeing her little girl get up and walk, as if she was like any other girl her age. Especially when she thought about how many doctors told her the likelihood of lennyn walking was extremely improbable.
Lennyn beat all odds, and she is living proof that with some determination and a nice smile, nothing can stand in the way of your goals. Way to go Lennyn!
Advertisement