A four-year-old boy convinces his parents to "adopt" an elderly homeless man who becomes the family's grandfather
Even if trust in humankind, to some people, may seem to be decreasing due to the number of malicious acts reported, fortunately, there are still many instances of generosity and kindness.
Of course, many of these episodes are often not reported, but they do exist and these incidents do a good job of confirming the kindness and generosity that some people may think are now lost.
Moreover, often, it is children who perform these acts of selfless kindness, presenting solid evidence and hope that people will continue to have a good heart in future generations.
This story is told precisely to show the goodness that exists in many people even if others may think this has been lost.
A case in point is this four-year-old boy who convinced his parents to "adopt" an elderly homeless man to offer him concrete and sustainable help.
Today that little boy calls him "grandpa".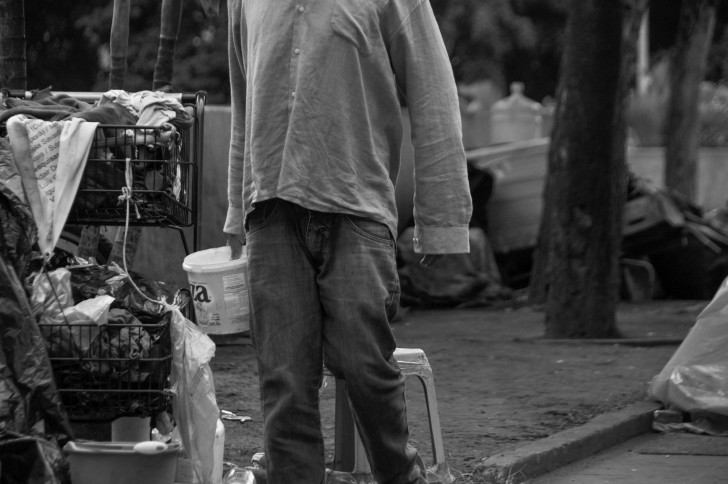 When Titian, a 4-year-old boy, and his mother walked past a homeless man with long, dirty hair and clothes too light to wear in the winter, an incident occurred that some would call "an act of solidarity".
In fact, the two were on their way to Titian's kindergarten and were about to buy the usual cookies that the child is used to eating every day when they came across the "grandfather".
At that moment, Titian asked his mother if they could also buy something for the elderly man—so they brought him a sandwich and some cookies.
Over the next few days, Titian's family tried to track down that elderly homeless man again, but they had no news of him for at least a couple of weeks. Then, without warning, Titian saw the elderly man on the street again and his joy was so great that the family decided to do something more for the homeless man. It is true that some sandwiches and cookies could give the elderly man some pleasure, but they would not have changed his condition very much and the family wanted to seriously help the elderly homeless man.
So, they decided to "adopt" him and welcome him into their family.
Now, Tano—this is the elderly homeless man's name—has officially become the family's "grandfather". And most of all, he has finally regained his smile and joie de vivre! All thanks to a gesture of unexpected kindness and generosity from a four-year-old boy and his mother!