These four young boys rescued a tied-up dog abandoned in front of an uninhabited house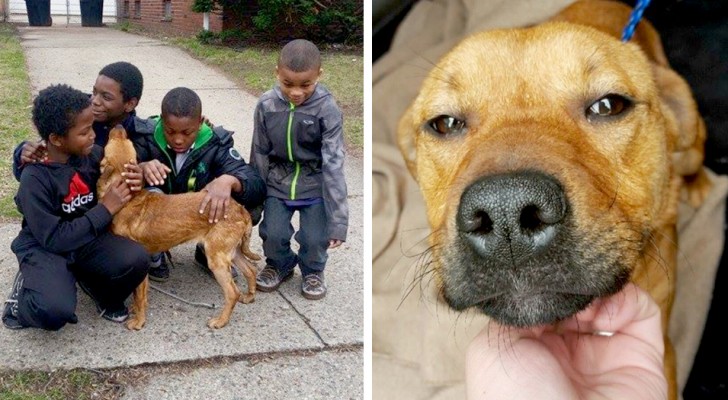 Advertisement
We can all make a difference and be of help to those in our community who are most in need of care or affection.
And the four young boys from Detroit, Michigan who are the protagonists of this wonderful story of kindness and generosity, know this very well.
In fact, in 2019, while they were helping an elderly man to cross the street, the four young boys noticed something that had been left right in front of an uninhabited house at the end of the same street.
via Detroit News
Advertisement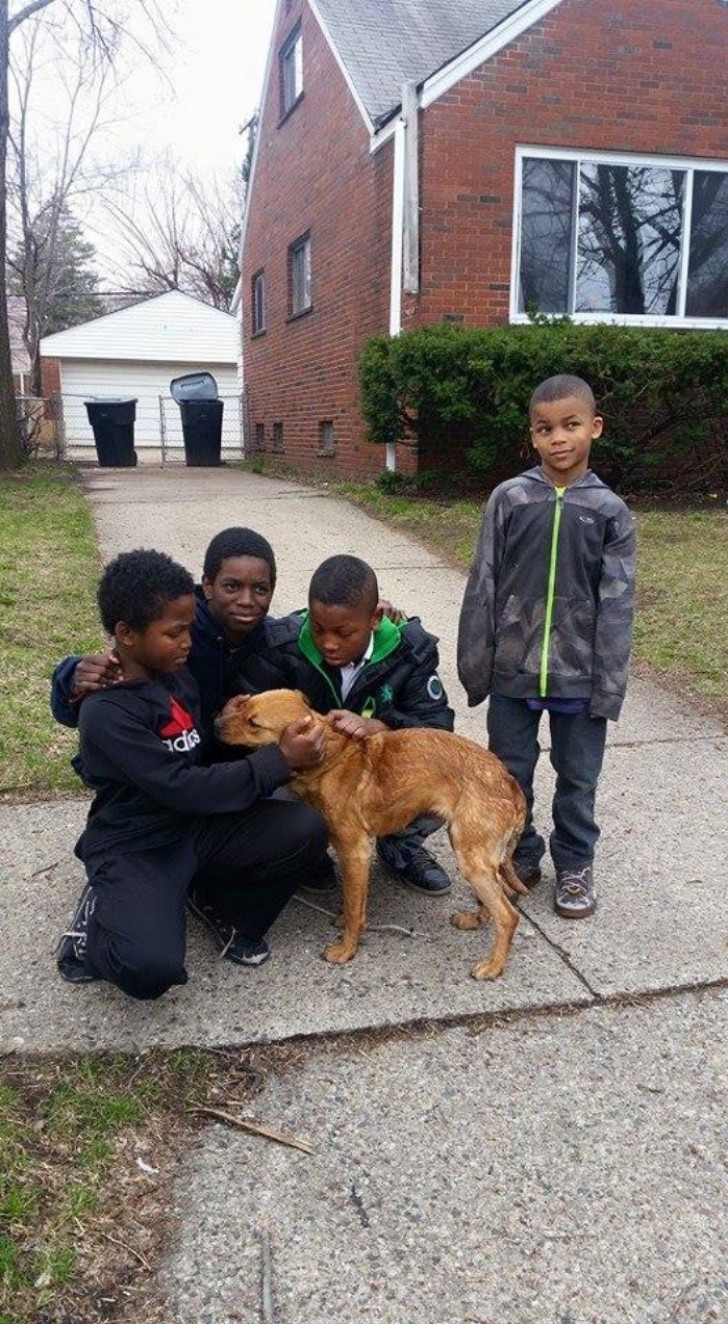 Young Kenny, Andrew, Kevin, and Kenneth immediately rushed to the front of the house to see what it was and discovered that it was a male dog that had been tied up and abandoned there!
The dog was obviously afraid and hungry. In the end, the boys decided to take him to one of their houses to give him something to eat, some water to drink and to let him get warm.
Advertisement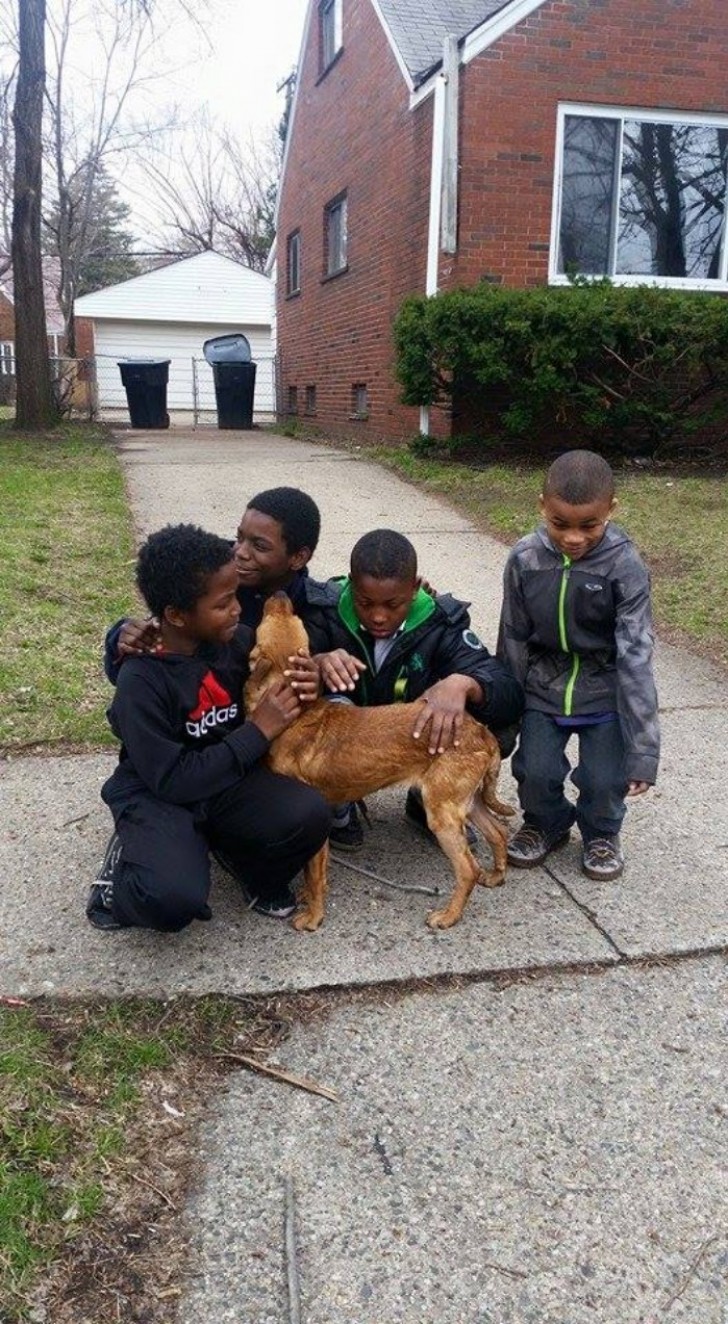 Obviously, the four boys immediately became attached to Sparkles - this is the name they decided to give the dog that they had found tied up with a rope and abandoned.
Then they decided it would be best to call the Detroit Pit Crew Dog Rescue, an organization in Detroit that is in charge of rescuing stray or abandoned animals—to at least give Sparkles a temporary refuge that was safe and warm.
Consequently, with the necessary time and care, Sparkles has been completely rehabilitated, and has since found a new family with whom he now lives and receives love and affection every day!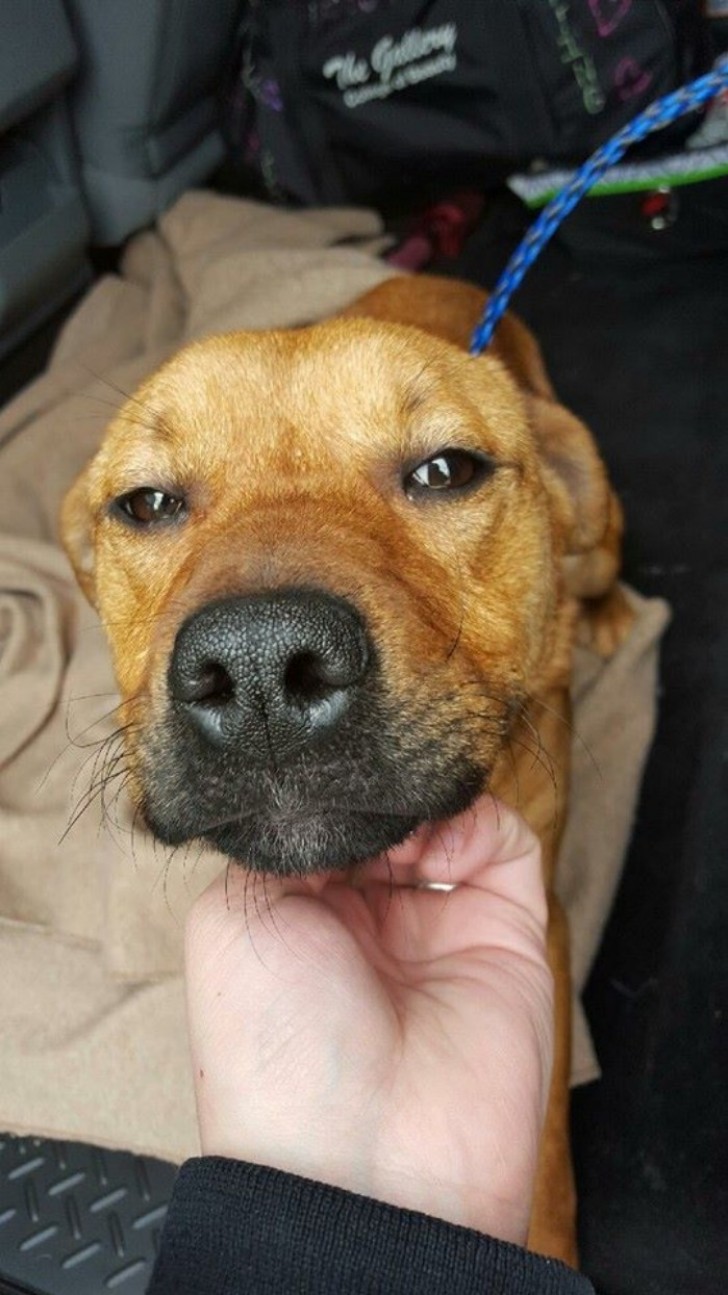 But the story (with its happy ending) did not end there!
In fact, the Detroit Pit Crew Dog Rescue has asked the four young boys to continue to help them by keeping an eye out in the future for any other stray or abandoned dogs in difficulty!
Consequently, the four eager and compassionate young boys have since then saved two other four-legged friends from a dangerous stray life on the city streets.
Congratulations! And kudos to all of you—Kenny, Kenneth, Kevin, and Andrew— for your kind and generous gesture!
Advertisement