The moving images of a dog that finds its family alive after a tornado has destroyed their house
Advertisement
We will never tire of repeating that dogs are special creatures, real friends who improve our daily lives, giving us love and affection in a pure and unconditional way.
When we take pets in to live with us, they effectively become members of our families. In fact, with them, we share our joys, games, cuddles and, unfortunately, even painful moments, from which it seems almost impossible to recover.
Just like what happened to Bruce and Ona Dunlap, who live in Arkansas, when their house was destroyed by a violent tornado.
via The Dodo
Advertisement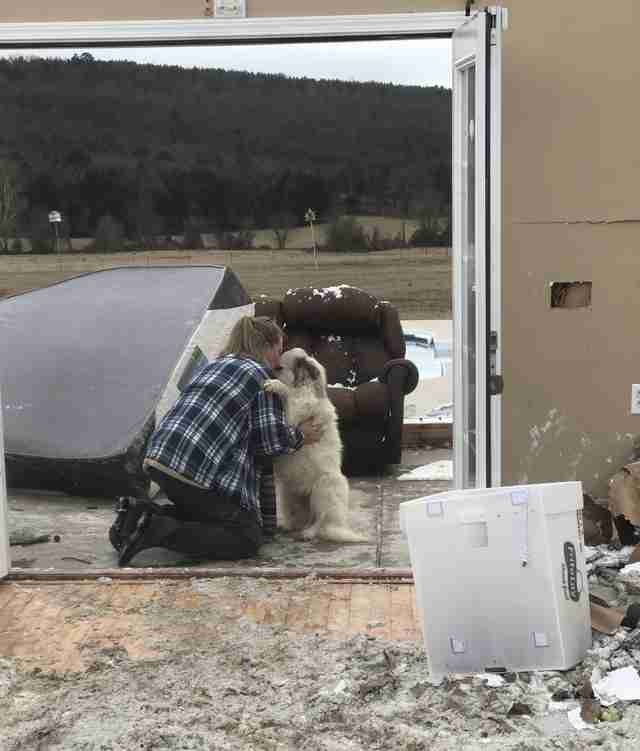 The Dunlaps barely had time to take refuge in their tornado safe room / bunker which was specially constructed for natural disaster emergencies such as the one that, unfortunately, was about to happen to their house and home!
Together with their friend Julie Moore and other neighbors, they all hurried to get inside their tornado safe bunker. And, in the agitation and confusion of the moment, Bruce also searched for their pets—four cats, and two dogs.
Advertisement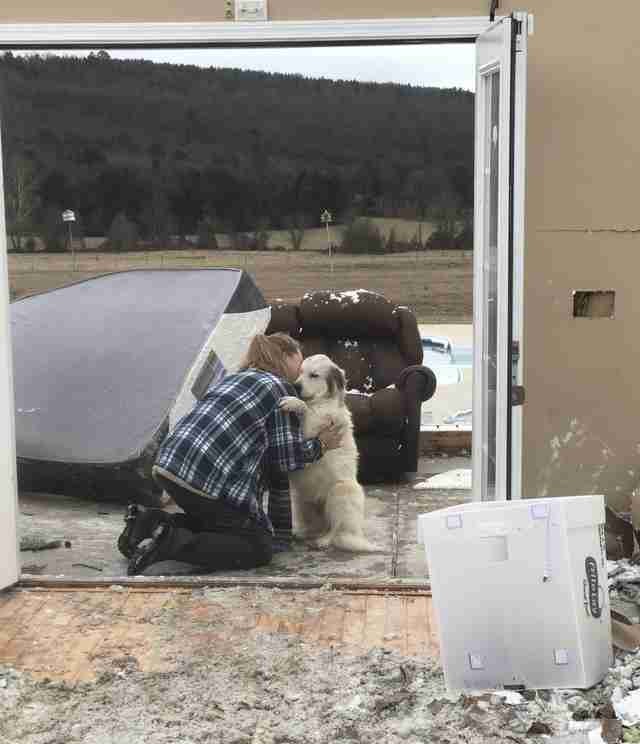 When the tornado was almost upon them, Bruce had not yet been able to find their cat, Ladybug, while their female dog Dasha, petrified with fear, refused to leave the house!
So, Bruce was forced to run into the tornado bunker without them. A few minutes later, the whole house practically disappeared in the devastating fury of the storm, which tore off the roof and scattered debris and personal belongings everywhere.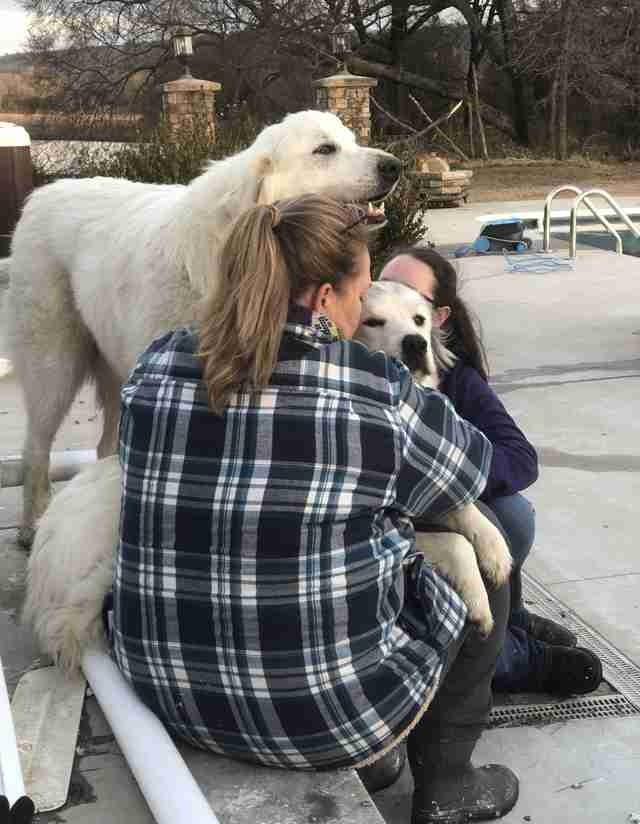 After the tornado had passed, it was late at night, and in the dark, it was not possible to understand exactly what was the extent of the damage.
The next day, while the Dunlaps were trying to recover from the shock and retrieve some objects from among the debris, a soft nose peeped out of the rubble...
It was their dog Dasha, who then ran out of the rubble of the destroyed house and headed straight for Ona, who grabbed the dog and started talking to her to calm her down.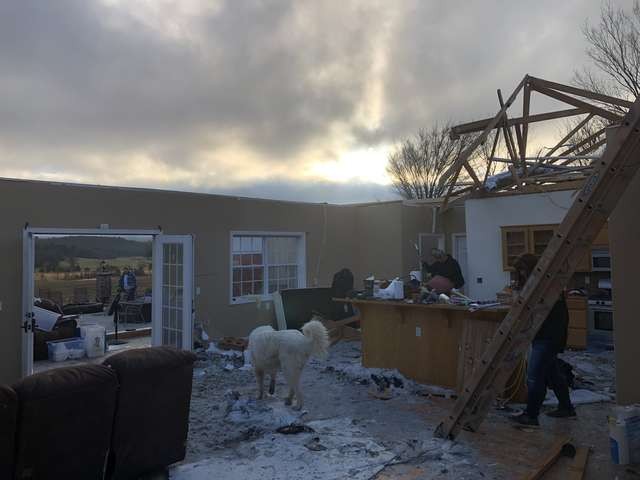 Just as if her dog were a human being, the woman spoke to her and Dasha, in response, expressed her joy of seeing her owner alive with a gesture that to call moving would be an understatement.
In fact, the happy dog kissed her human friend and, with her forepaws wrapped around Ona, it was as if she were hugging her!
Shortly thereafter, their little kitten Ladybug also miraculously returned to her family, wet and trembling.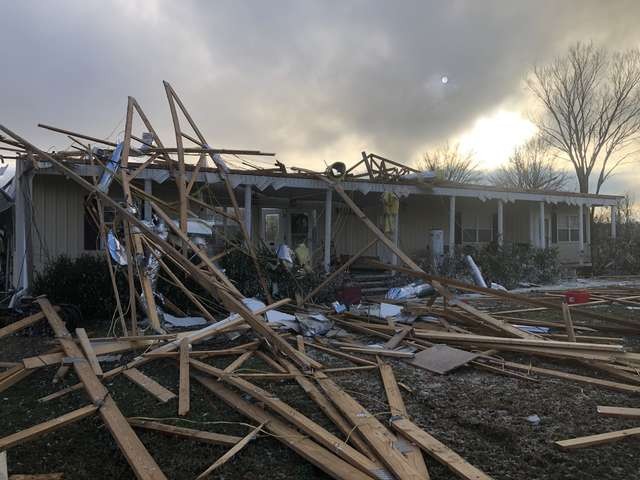 The images showing Dasha and Ona embracing each other describe better than a thousand words what it means to have your beloved dog by your side.
Moreover, in the most dramatic situations, such as that experienced by the Dunlaps, the proximity of pets of this nature is a precious gift, difficult to compare with other relationships.
Advertisement