This child has a disorder that prevented him from speaking but thanks to his friendship with a garbage collector he found his voice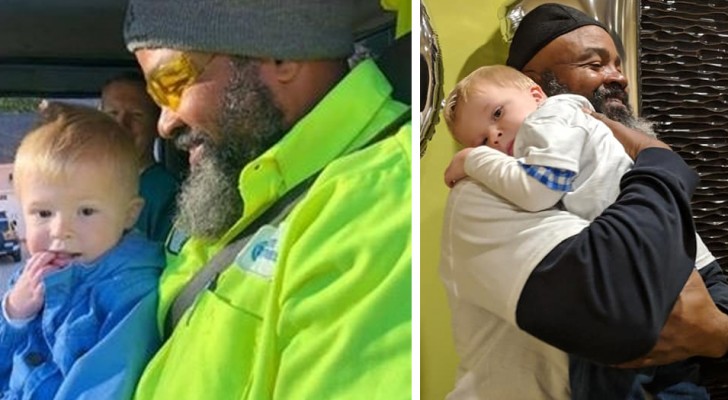 Advertisement
Sometimes, even a selfless gesture from a stranger can make a difference in a person's life.
This is what happened to little Brock, a 2-year-old boy who, at his age, still had not said his first word!
But thanks to his friendship with a garbage collector, he managed to come out of his shell.
Little Brock had always shown an unusual interest in helping to recycle garbage and for the garbage truck that, every week, collected the differentiated garbage in front of his house.
Every week, before collecting the garbage, Mr. Aaron would get out of his truck to greet the Oosterhouse family and especially little Brock, who was always very excited to see the man with the bright lime-colored garbage collector uniform in action.
Advertisement
Caleb and Mallory Oosterhouse consider their young son Brock to be their little miracle because he entered their lives after many unsuccessful attempts to have a baby.
However, as the baby grew older, his parents noticed that he did not speak and walk like other small children his age.
Concerned, his parents arranged for a physical therapist to help him to take his first steps. However, his difficulty in communicating was still very evident.
Just before turning two years old, the young child was diagnosed with a neurological disorder called apraxia, a condition that causes difficulty in making voluntary movements and expressing oneself through verbal language.
These physical limitations are felt by those who have this disorder despite them having the desire and the actual physical ability to move or speak.
Advertisement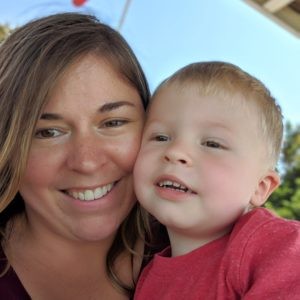 Despite everything, Brock has always shown that he has a particular interest: differentiated garbage collection!
His parents say that Brock's interest presumably manifested after spending an entire summer with his mom, Mallory, who frequently gave plastic bottles of water to their mail carrier and any other workers who passed by as a gesture of gratitude for their service.
And, over time, the Oosterhouse family also became friends with the driver of the differentiated garbage truck in their neighborhood.
The mother recalled: "While many have always ignored my baby because he did not speak, Mr. Aaron did not. Every week he stopped at our house and got out of the truck. And instead of going directly to the recycling garbage bins, he first came to greet Brock And me. He knew my baby wasn't talking, but he still came over and started talking to him."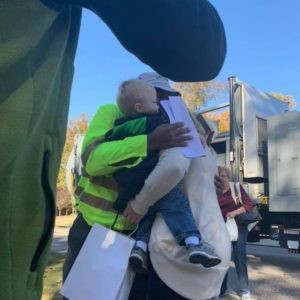 At the time Brock was being followed by a speech therapist and, as he became more confident, he wanted to start talking about his favorite subject.
Slowly, he started to use new vocabulary words—all the terms and expressions he had learned from his weekly conversations with his first best friend, Mr. Aaron. If it had not been for this man, Brock would probably have struggled much more to communicate verbally with other people.

The Oosterhouses are eternally grateful to that garbage collector, so much so that when they learned of Mr. Aaron's family and economic situation, they wanted to return "the favor" by doing something for him.
In fact, Mr. Aaron is a marine veteran, with four children to take care of, without a working car and with a job that barely allowed him to make ends meet.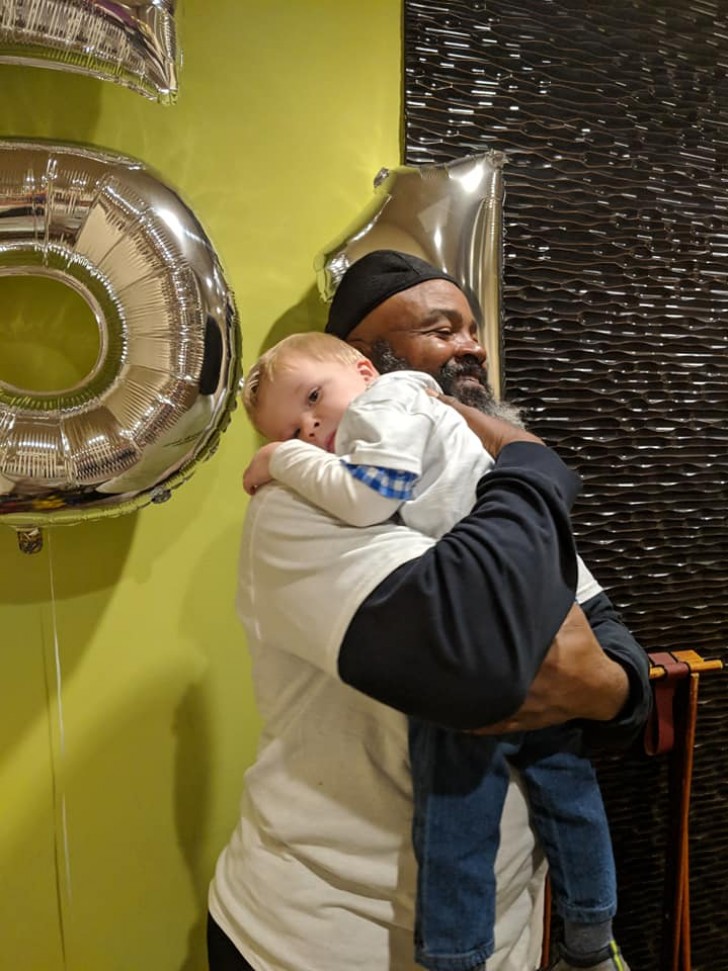 Consequently, Mallory organized a fundraiser for Mr. Aaron, managing to collect, thanks to the generous participation of the local community, almost $5,000 USD and many other gifts for him and his family.
Thanks to their support, Mr. Aaron finally had what he needed to get a better job position!
However, that means that he is no longer the driver of the garbage truck that collects the differentiated garbage at Brock's house every week, but he is still the little boy's best friend.
Brock's mom explained: "Brock still has a speech therapist and every week he makes more and more progress. And he always talks about his friend, a friend who helped him find his voice and who helped ease my worried heart. I won't be able to ever thank Mr. Aaron enough for the kindness he has shown and still shows towards our son and for having been the inspiration to help him find his voice."

Let's all be thankful for the existence of people like Mr. Aaron!
Advertisement