Shortly before his disappearance, this sick child made his dream come true: to become a friend of the firefighters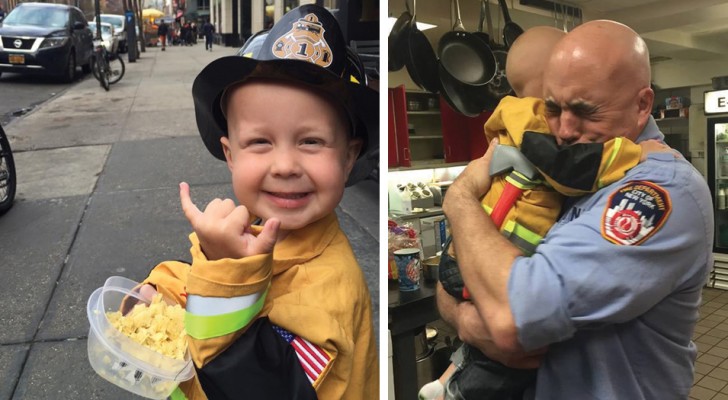 Advertisement
 Trucker Dukes is the name of a child who at the age of one year had to start the battle against a serious form of neuroblastoma. Since then his life has changed completely, marked by treatments, doctors and hospitals, but something has remained unchanged: his passion for firefighters, to the point of having only one great dream. To become a firefighter in the city of New York and spend a day with his special 'colleagues'.
Advertisement
Trucker was diagnosed with a form of neuroblastoma at the age of one year. His battle lasted two years, but in the end his body proved too weak to emerge victorious from the battle.

The last period of the boy's life was characterized by a single incessant request: that of being able to become a fireman and spend a day together with the other firemen of the city of New York.
Advertisement
Trucker fell in love with firefighters in New York, where he was being treated. Here one day he saw them in action while intervening in an accident, and his emotion was great: at the end of the operations he did not resist and reached one of the firemen simply to greet him.

Trucker's parents wanted to do something special for their child: fulfill his desire to become a New York City firefighter, so they contacted the department and asked if it was possible to organize a day dedicated to him.
Unexpectedly, they found a great collaboration from the firefighters, who invited the little Trucker to the station to get to know his heroes and get on the rescue vehicles. Trucker also swore an oath, so he seriously believed that he too had become a hero.

For us, Trucker is a great little hero, despite the fact that his illness took him away earlier than necessary!
Advertisement