A sign has been displayed informing all mothers that in this bar that they can breastfeed their baby in peace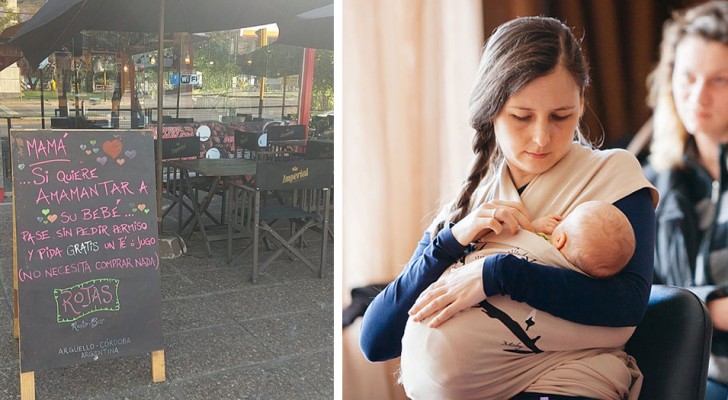 Advertisement
As is to be expected, not all public places are hospitable to new mothers who breastfeed in public - as a result, initiatives like the one we present today automatically become noteworthy.
The striking example is the sign that was displayed in a bar in Argüello, Córdoba, Argentina, inviting all mothers to sit down in the bar (for free) to breastfeed their baby.
It may seem strange that in a world full of female nudes exhibited more or less everywhere—TV, advertising, the Internet, etc.—breastfeeding is still considered by some people to be in bad taste.
However, all over the world, there are laws that more or less protect this natural and maternal activity, in various ways.
via Facebook / Rojas resto bar
Advertisement
A bar in Argentina has posted on their Facebook profile a photo of their "famous" sign that reads:
"Moms: if you want to breastfeed your baby ... you can do it here without asking for permission and you can order free tea or fruit juice (you do not have to buy anything)."

The response of new breastfeeding mothers, but also of other users who initially did not know the Rojas Resto Bar, has been overwhelming.
In fact, the post has been shared by more than 37,000 people, thereby, creating a real "social phenomenon".
Advertisement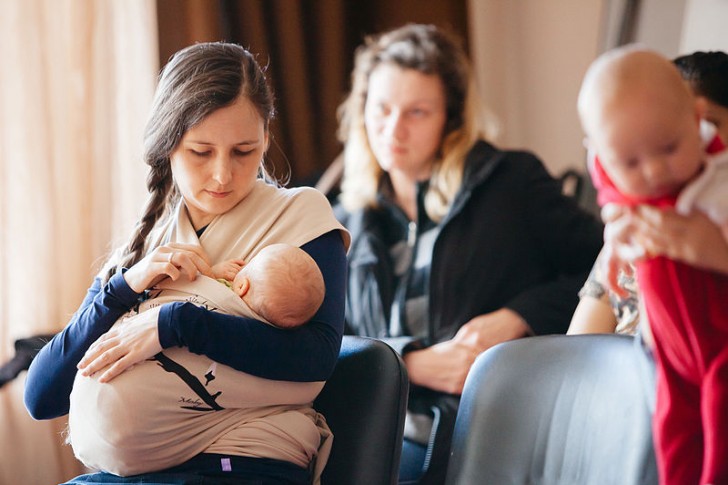 Breastfeeding is a human right recognized by the United Nations and it is essential that human communities support this maternal activity to encourage and facilitate it, when and where necessary.
A newborn baby can be hungry and need to be fed at any moment and this includes if the new mother is outside her home for any reason.
And, in any case, "life after childbirth continues" - and since breastfeeding is a necessary part of a new mother's existence, it would be nice to be able to find friendly places such as, for example, this bar in Cordoba.
Moreover, breastfeeding is an important moment for the baby and the new mother, therefore, being able to do it safely and conveniently certainly benefits the health of both the baby and the mother.

Consequently, we want to congratulate and thank this bar for this wonderful humanitarian gesture!
Advertisement