Woman has her first child at 40 and her second at 45: "It's not easy, but when I look at them, I feel lucky"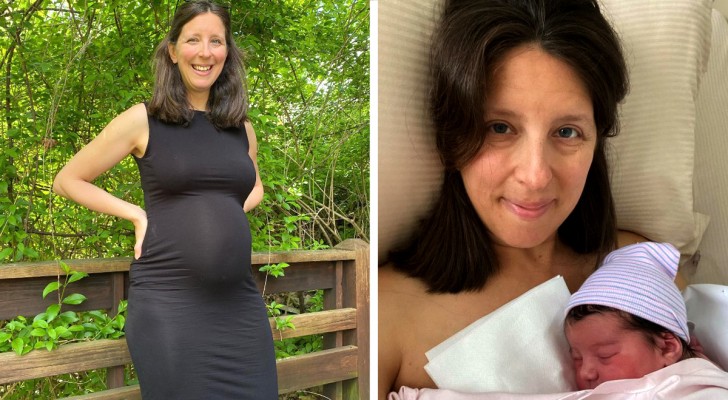 Advertisement
Most people, when they meet their ideal partner, decide to start a family and have a baby (or two). However, this does not always happen at exact times and, sometimes, we can be getting on in life when the moment arrives.
The discoveries and innovations in the medical field have accustomed us to the idea that one can have a child at almost any age. So, one must not despair if we have reached our 40's and are still childless. This is the example set by the subject of this story.
via Huffpost
Advertisement
Jessica Delfino is a journalist, comedian and musician who wanted to tell her story to encourage other women who think of abandoning the idea of becoming a mothers due to their age. We often hear that to it is best to have a child when you are younger, so as not to suffer any complications. But this is a somewhat subjective view and, being 40 does not mean you are "out of time".
Jessica stated: "I had my first child at the age of 40. It was not a voluntary choice. I met my partner when I was 31 and we took time to reach emotional and economic stability".
When her first child was born, this new mother had a few moments of weakness, but she soon bounced back and chose to have a second child.
Advertisement
"I underwent several medical checks before trying," Jessica said. She continued: "Some doctors recommended in vitro fertilization, but I wanted to try naturally. We did many tests and only after 3 years, when I was 45, I got pregnant again. I was bursting with joy, but at the same time I felt scared. I didn't know if it would go well or not, or if some problem would arise and it wasn't easy".
Luckily, however, the pregnancy went very well and now Jessica has two wonderful children at the age of 46. Talking about her experience was her way to give courage and hope to women who don't feel capable of having a child just because they are over 40. While she was trying to figure out whether to have a child or not, Jessica read about many women who had given up, or who were even criticized for being "too old" to have kids.
But who says it has to be like this? Of course, it is necessary to carry out medical checks, consult with a specialist and understand the risks involved. Do you agree, or do you think it's wrong to have children when you are 40 plus?
Advertisement