Single woman gives birth to her first child at 50 years of age, despite her family's concerns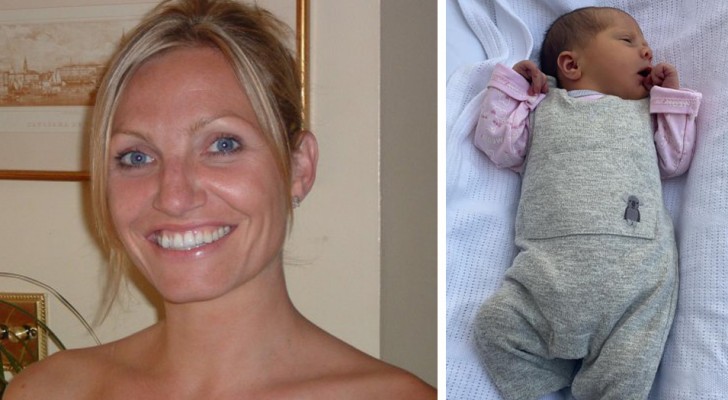 Advertisement
Many women dream of becoming mothers, but unfortunately this does not happen for everyone. So, as she approached her 50th birthday, Kelly Clarke, of Crawley, Sussex, England, realized she had chosen to pursue a high-octane career in the travel industry while her friends were starting families. Though she'd always wanted to be a mom, Kelly hadn't met the right man, so she decided to explore other avenues to achieving parenthood. To this end, then, Kelly flew to Athens to undergo IVF treatment.
via DailyMail
Advertisement
A pregnancy test gave Kelly a positive result 12 days after her treatment. At the news that a baby was on the way, her family expressed many concerns: Kelly was single, she was certainly no spring chicken, and it would be difficult for her to raise a child alone. But Kelly said she never regretted her choice: "My family were worried about me and the implications of getting an IVF," she explained. Her daughter, Lyla Rae Clarke, was born in March 2021, weighing 3.5 kg. "From the first day she was born, my family changed their minds," Kelly commented.
"They are now incredibly supportive and couldn't be a better family to Lyla. I don't know what I would do without them. Layla has two amazing cousins who adore her and whom she adores. She has an amazing aunt and grandparents that love her". After Lyla was born, Kelly quit her job as a manager at the North Terminal of Gatwick Airport and retrained for a job as a swimming teacher.
Another perk of being a single, over-50s parent - according to Kelly - is that she can raise Lyla by herself. "I'm happy not to have to co-parent, because I can bring Layla up as I see fit and I don't have to compromise with anyone. Plus, I can spend all my time with her," she stated.
As to the future, Kelly explained that she wants to tell her daughter the truth: 'When she's old enough to understand, I'll explain everything to her. I'll be honest and truthful and she'll know that everything is okay". While she believes she picked the right time to become a parent, this new mom admitted that she sometimes worries a bit about being an "older" mom.
"I realized that in 20 years, when Layla's 22, I'll be 72. Now I'm thinking of long-term solutions, like life insurance. But I don't have much left over to pay off the mortgage and once I pass away, the house will be Layla's. One thing is certain: Lyla will know that she is loved and how much I wanted her. She will know how much I did to bring her into my world," Kelly said.
We wish them both all the best!