This kind and generous firefighter rescues a trapped puppy dog and immediately decides to adopt it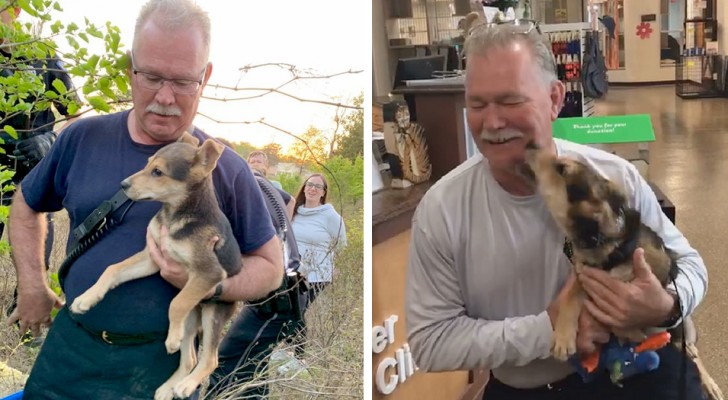 Advertisement
When you fall in love with a dog, you cannot help but do everything possible for your four-legged friend.
North Charleston Fire Brigade Captain Paul Bryant experienced this feeling when he answered a call from two motorcyclists.
The two people said that they had heard a puppy dog whimpering under a slab of concrete—and had not been able to free it—no matter how hard they had tried.
Nobody knew how long the puppy dog had been trapped in that narrow space, so the firefighters rushed to the rescue together with some local police officers.
via ABC News
Advertisement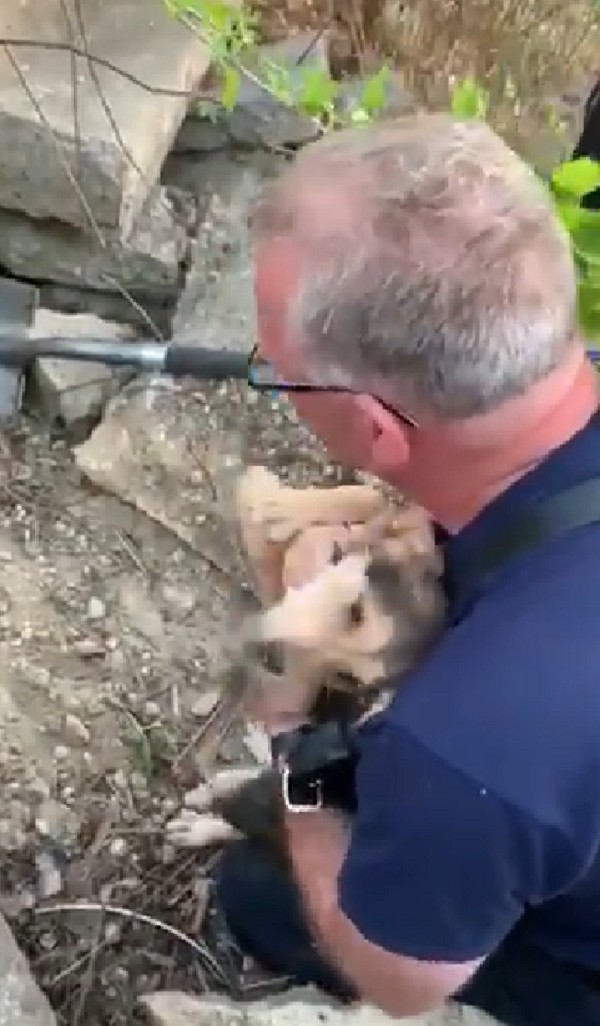 When they arrived, Bryant was able to quickly examine the situation and to understand what had to be done to save the little puppy dog's life.
In fact, as it turned out, the little puppy dog was trapped under a slab of concrete and was barely visible through a small hole.
Therefore, Bryant immediately grabbed a shovel and started digging around the concrete slab until he had created a hole that was big enough to reach in and pull out the puppy dog.
The moment the young puppy dog was free, it lifted its head and gave Bryant the best thanks in the world, by gratefully and enthusiastically licking his face!
Advertisement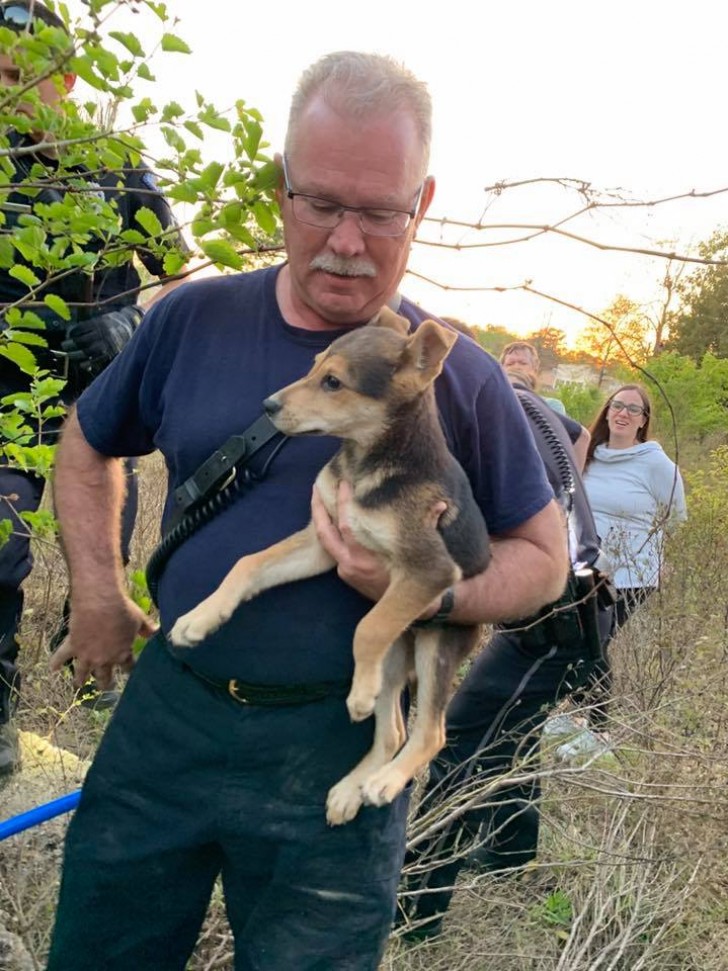 The rescuers took the puppy dog to a veterinarian, where it was examined for injuries and to see if the puppy (a male) had a microchip.
When they found out that the puppy dog did not have a microchip, they realized that he would probably end up in a local animal shelter!
That is when Bryant realized that if he went to the animal shelter, that the cute little puppy dog could be his.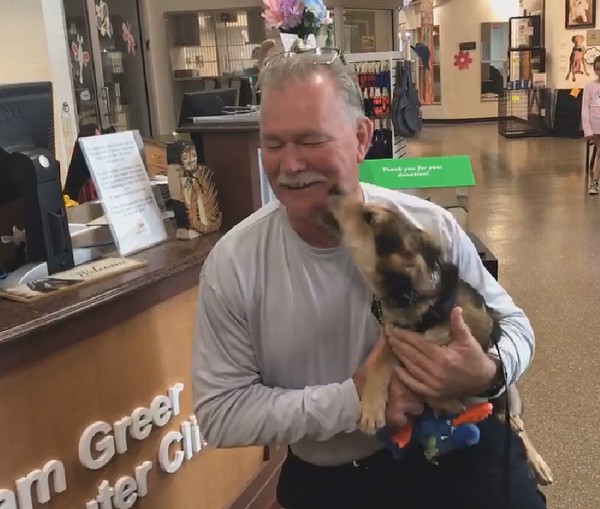 And that is exactly what happened! Bryant was immediately put at the top of the list for adopting the little puppy dog he had saved.
Now, the little dog is one of the most beautiful things that brighten the days of the kind and generous firefighter.
Sometimes, it really seems that we are in the right place at the right time, and perhaps the fireman did not even realize that something was missing in his life until he saw the little dog trapped under that slab of concrete.
To both, we wish a life full of unconditional friendship and love!
Advertisement