A creative dad turned his daughter's wheelchair into a princess's carriage
For a long time, it would seem that disabled children have been mostly invisible in the eyes of society.
In fact, only recently have playgrounds been equipped with slides and other outdoor play equipment suitable for everyone and now schools that have adequate ramps to welcome students in wheelchairs are more commonly being seen.
Fortunately, however, when and wherever society does not offer adequate services, there are parents, always ready to make their children happy at any price.
Case in point is Josh Jaconelli who is the father of a very young disabled daughter and it was he who transformed her wheelchair into a princess's carriage.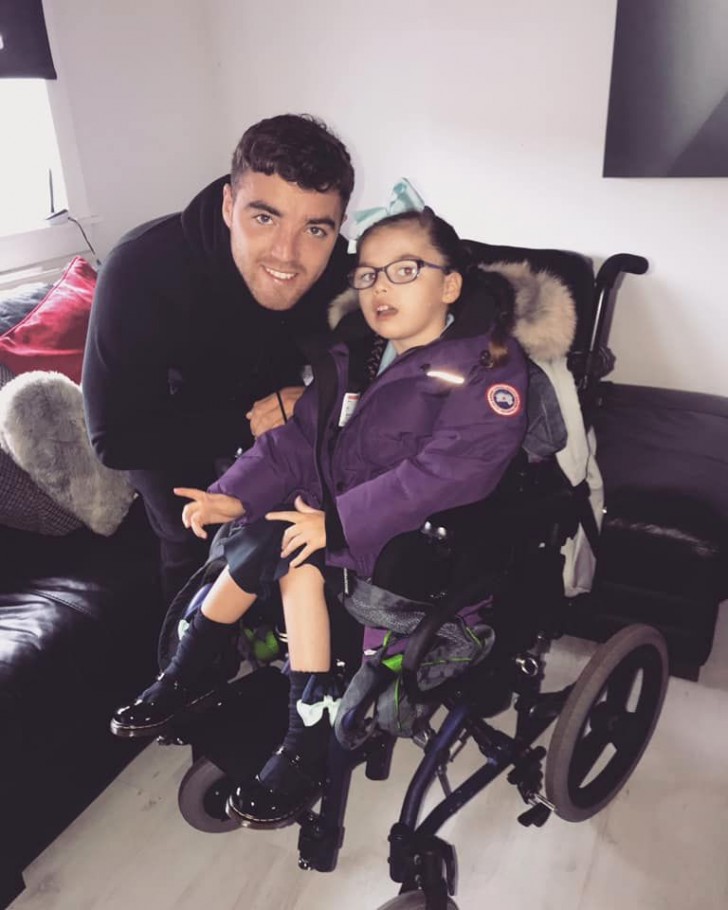 Josh Jaconelli is Ava's father, and she has Aicardi syndrome, a rare disease that makes it necessary for her to use a wheelchair.
Because of her disability, Ava has often had to make different choices from those of her peers, even though her parents have always done everything possible to not make her feel excluded.
In any case, now Ava can certainly tell everyone that she truly has a special dad! In fact, Josh has transformed her wheelchair into Cinderella's carriage, a fairy tale that Ava loves.
The fairytale was made complete by a beautiful princess, Ava in person, who on that occasion was also able to wear a beautiful dress.
The work to transform the wheelchair into a princess's carriage was long but very satisfying. Especially since on Halloween, her Dad was able to see his little girl proudly going to school in her "carriage" wearing her beautiful costume.
In fact, Ava did not feel at all shy or uncomfortable showing off her lovely princess dress because, to be honest, her dad makes her feel like she is his princess every day!