Their dog has just passed away and the family thanks the postman who brought their dog a treat every day with a note
Among the various clichés with which we have grown up, there is certainly that of the dog that does not get along with the postman!
The postman's invasion of the dog's territory - that the poor man is forced to do every time to deliver the mail - usually highly irritates the watchdog in the yard.
Well, this is certainly not the case with a postman named Fernando and the female German shepherd Gretchen, a lovely dog that, every time, waited happily for the mail to be delivered so that she could see Fernando again.
In fact, a special friendship was born between the two - and Fernando often brought her some dog snacks and played with her, brightening the days of both of them every time they saw each other.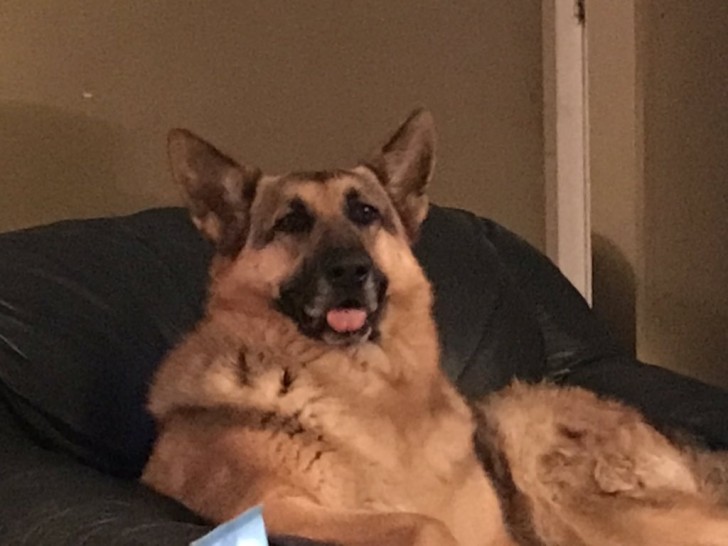 One day, however, Fernando did not find Gretchen at the house to greet him, but instead, he saw a transparent plastic zip lock bag filled with dog biscuits and a shocking message.
It was a brief letter written by the dog's family, in which they told the postman that their Gretchen had died during the night.
The note read like this: "Gretchen left us yesterday. She asked me to ask you if you would share her treats that she never got to finish with the other dogs on your route. She always enjoyed seeing you come to the door and was always happy to get a snack from you. Thank you, the Cimino family."
In the zip lock bag, there were also some dog treats, which Gretchen had not finished eating. Fernando was very deeply touched at the sight of the bag of dog treats and by the family's message.
In fact, he was so moved that he took a photo and sent it to his daughter to let her know about what had happened and to share his loss with her.
Consequently, his daughter, also moved by the story, decided to post the photo on Twitter, thereby, unknowingly reaching thousands of people.
There were so many views and supporting comments ― thousands of users showed their solidarity with the postman and Gretchen's family, feeling emotionally involved in the story.
Certainly, Gretchen, the sweet German shepherd, will live forever in the memory of her family and her friend, the postman Fernando.