This woman quits her job to look for her lost female dog and finds her after 57 days
The love you feel for a dog or for your pet is something indescribable, which cannot be easily explained to others.
This is especially true if they have never had the good fortune to have a four-legged friend during their childhood or later during their life.
Whoever has a dog, knows what it means to have such a loyal animal by one's side and also how much pain one feels after losing one's dog.
Carole King, a woman from Washington, lost her beloved female dog, but she did not give up until she had found her ... after 57 days!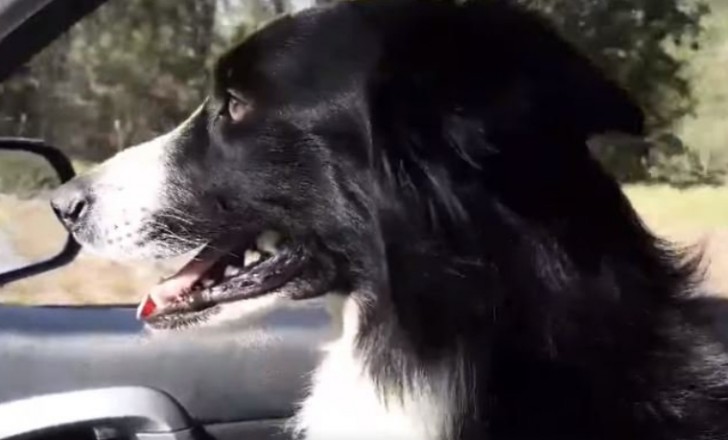 During a short vacation in Montana, Carole and her husband Verne lost their beautiful four-legged friend Katie, a medium-sized Border Collie dog with black and white hair.
The couple was relaxing in the hotel when the sudden storm that caused their dog to run away broke. In fact, the thunder and lightning must have frightened the poor little dog so much that in the throes of panic, it found a way out of the hotel and got lost in the storm!
When a pet is lost, the chances of finding it are not always favorable, indeed quite the contrary. But despite this, Carole and her husband did everything they could to try and bring their Katie home.
Being ex-law enforcement officers, the two put all their knowledge into play to try to find their dog.
The night Katie disappeared, her owners searched for her until four in the morning, scouring the area and surrounding neighborhoods as much as possible, despite the darkness.
Subsequently, the spouses distributed about 500 flyers with a photo of Katie and continued to spread the word on social media networks.
The couple also adopted more innovative methods in the hope of finding their own dog, including cameras and animal traps full of their beloved dog Katie's favorite snacks.
When Carole realized she could no longer combine her search for Katie with her job, she decided to quit. "Katie was more important to me. At work, I simply said I was finishing the week and then I would be leaving."
Fortunately, 57 days after their dog went missing, the seemingly endless research finally paid off!
Katie was found in a small town in another state, severely dehydrated and she had lost 11 lb (5 kg).
Carole's joy in embracing her little dog was indescribable. After a month and a half of desperate searching, the story of Katie and her family finally had the happy ending they deserved.