A puppy that had fallen from a cruise ship is saved after swimming in the open sea for hours
Advertisement
There are times when it is really essential to be in the right place, at the right time.
We do not often always have this luck, but when it happens, it can be great for both ourselves and others.
Fortunately, this is exactly what happened to a young puppy dog that, inexplicably, was definitely in the wrong place, but at the right time!
A group of people, on a small sailboat, fortunately, intercepted the poor puppy dog and managed to save him.
Advertisement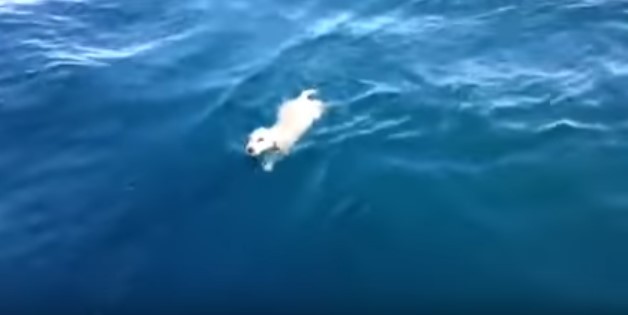 The young puppy was sighted in the Bay of Naples and no one knew where he came from or why!
But what is known is that a young male puppy dog, similar to a Labrador, swam non-stop from who knows where for who knows how long - before being hastily pulled from the cold water by its rescuers.
When the people in the small sailboat realized that they had found a puppy dog in the open sea, they could not believe their eyes but, putting aside their initial astonishment, they immediately hurried to save the puppy from drowning.
Cold and frightened, once the puppy climbed aboard the sailboat, it was immediately dried and warmed, and pampered by those present, still in disbelief.
Advertisement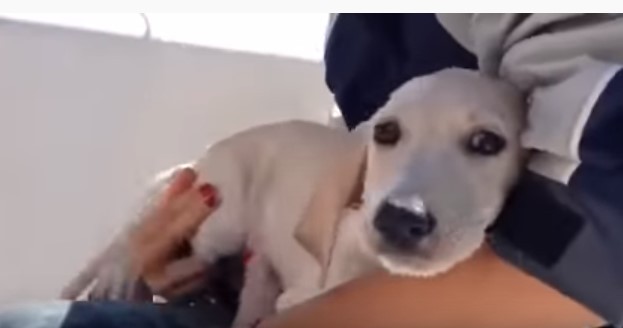 Later, they learned that the little puppy dog had fallen off a cruise ship and that was the reason why he was swimming in the open sea.
Fortunately, the small sailboat was in the right place at the right time, and the people on board were able to save the young puppy!
Following the incident, the puppy dog received all the necessary care and was finally able to embrace its owners again.
Advertisement