Cats are not only fascinating but also funny and mischievous as can be seen in these photos
One day, this cat will conquer the world!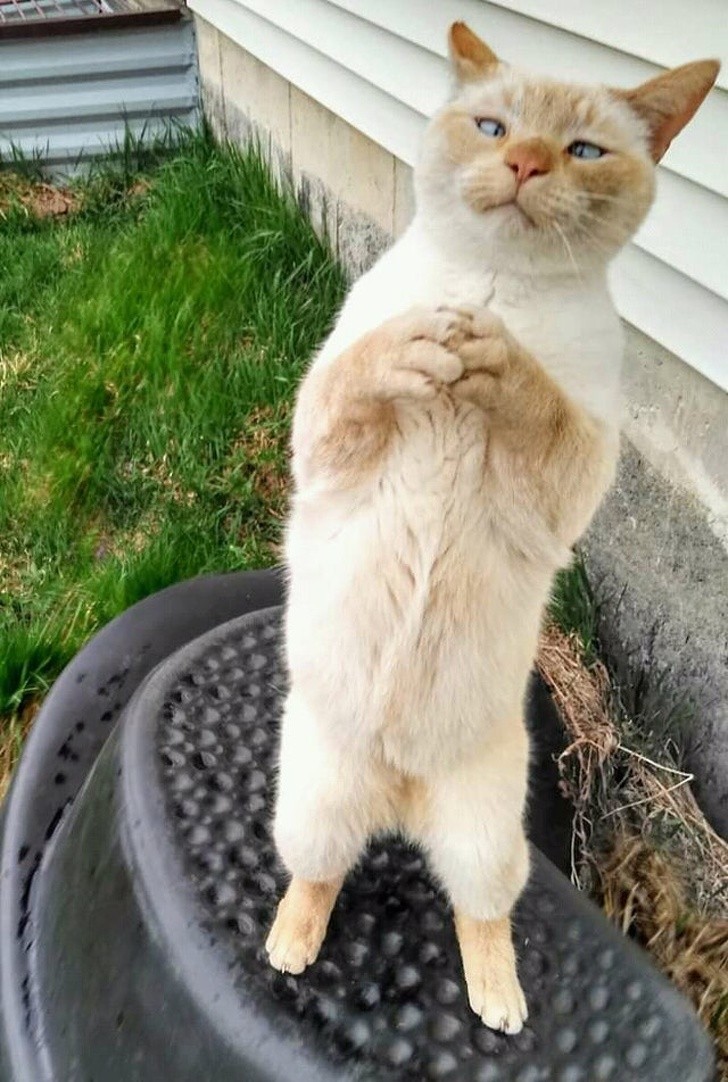 After a long day at work, our cat is the best friend that we can count on ...
... And our cat also prevents us from leaving for school in the morning!
A point of view ... never seen or posted before!
What could be at the end of that tunnel?
Sleep peacefully ... all four of you!
This sweet kitten has brought his owner a gift ...
Making sure the owner is safe and sound even from inside the portable cat cage.
"Ok, human, give me food!"
A wonderful, warm, and comfy cat bed
"What a hard life!"
Cats always sleep in good company ...
" Excuse me, what did you just say to me?"
"OMG! What have I just seen?!"
Hey! Everything okay in there ...?
"I saw a cat in the porthole!"
"Human, you won't being using this laptop until - after my nap!"
Relaxing in front of a good movie ... on the weekends ... is indispensable!
The new protagonist of "The Lion King"!
Guess who just loves cuddling and being caressed ...
The Bad and the Good!
"Life is great! I'm SO happy!!!"
It is obvious how much this cat loves his human ...