This airline hostess calmed an agitated child on an airplane by giving him a tour of the cockpit
Advertisement
The gesture of this very nice American Airlines hostess certainly did not go unnoticed!

When mother Sonja Redding was returning home from a tiring plane trip to Omaha in Nebraska with her two little children, something happened that she and the airline will not easily forget.
Her son, Xayvior, like his little brother, has a rare genetic disease called methylmalonic acidemia, a disorder of the digestive system that is often aggravated by stress.
via Metro UK
Advertisement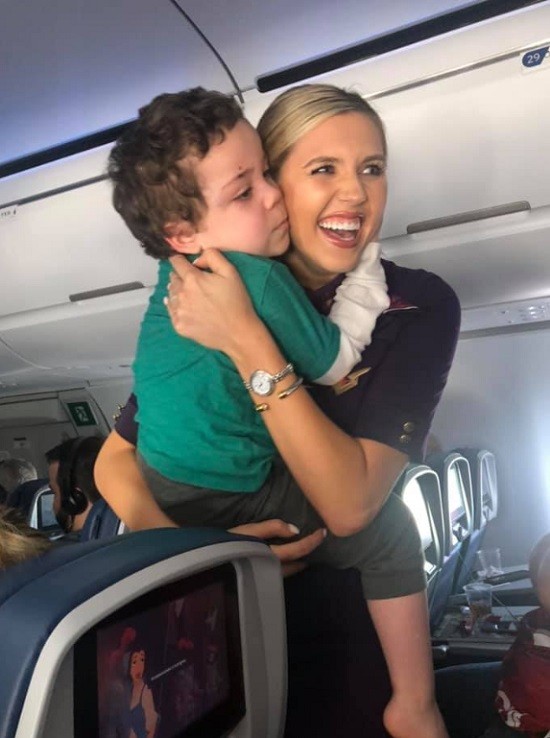 It seems that the little boy was not feeling very well and absolutely did not want to board the airplane for the return flight home.
Perhaps, it was the noise from the airplanes or the crowd of passengers in the airplane but the fact is that at a certain point the little boy started getting agitated and scared and threw a tantrum.
At that point, the airline hostess Amanda Amburgy came to the rescue! Initially, she offered the little boy a pair of headphones to watch a movie, but without positive results. And then the young woman had a brilliant idea that would undoubtedly help Xayvior to calm down.
Advertisement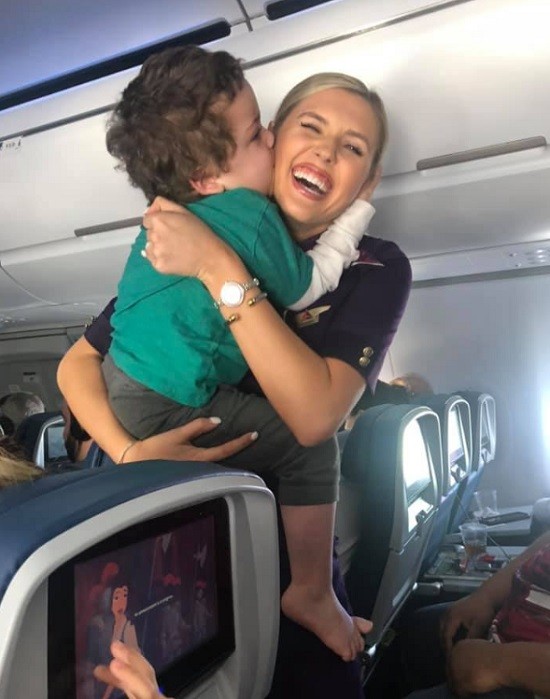 What Amanda did was to offer to take the little boy on a "private tour" of the cockpit where he could see and touch some of the compartments of the airplane!
When Amanda brought Xayvior back to his seat, he was much calmer and the rest of the flight went much better!
This is true, both for him and especially his mother, who was very tired after a stressful day due to having to take a return flight on the same day with her two little boys.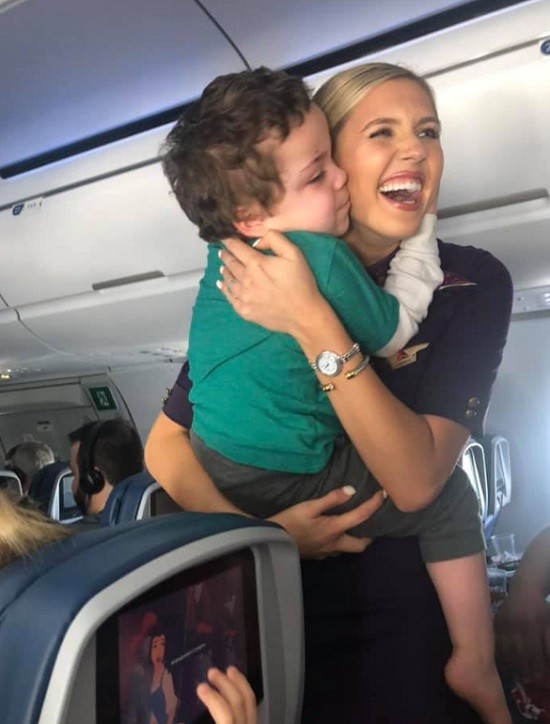 Grateful for the airline hostess's help, the mother Sonja could not help but post Xayvior's sweet photos together with Amanda on her Facebook profile.
Moreover, in her post, Sonja thanked Amanda for all she had done to keep her son calm and to provide him with some interesting and entertaining moments after a long and stressful day for Sonja's family.
What a good airline hostess this young woman is; a real model of conscientious work ethic combined with compassion for young passengers in need of care and attention. Congratulations to you, Amanda, for a job well done!
Advertisement