The photo shoot of two newlyweds was made even more memorable by the arrival of a raccoon family
The wedding day for many couples is like a dream come true, that special part of a fairy tale that is either beginning or continuing - a day in which newlyweds share their great joy with the whole world.
Naturally, to the happy satisfaction of having achieved such an important goal, is added, obviously, the desire that everything goes smoothly and that everything is perfect.
To do this, each part of the wedding day is planned down to the smallest detail, trying to foresee the unexpected, even if, at times, it is precisely the unexpected that makes an event even more special.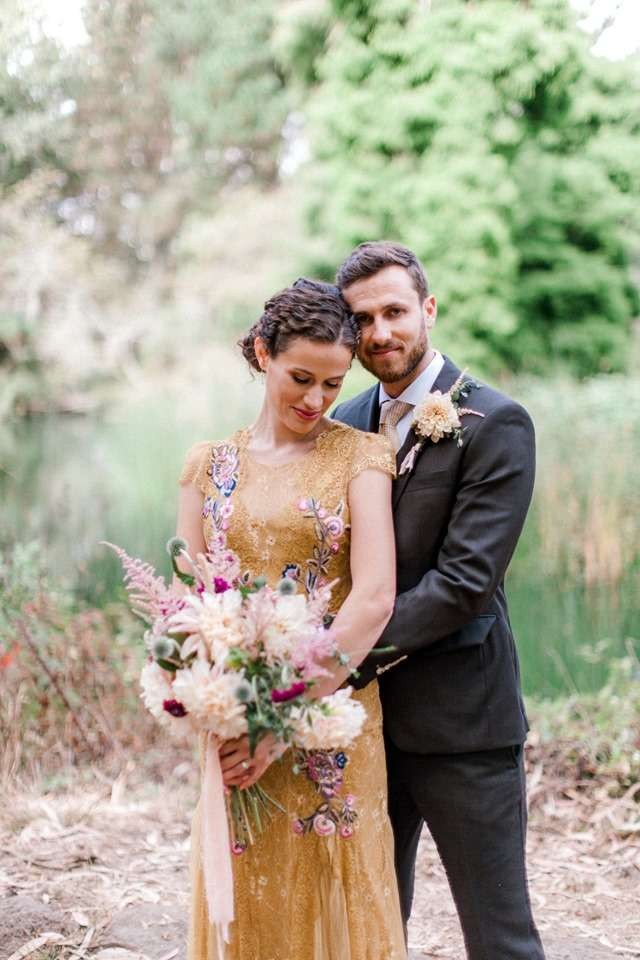 And this is exactly what happened to Sarah and Zach, a newlywed couple engaged in the inevitable wedding photo shoot, as they posed in the middle of San Francisco's Golden Gate Park.
After a few photos with the beautiful natural setting of the oasis in the background, the photographer Kathryn White noticed a strange movement in the bushes just behind them.
The trio stopped to try to understand what was happening and when they turned in the direction of the rustling leaves in the branches, a cheerful family of raccoons emerged.
The group of raccoons did not seem to be in the least frightened or bothered by the presence of humans, on the contrary, they appeared somewhat intrigued and stopped to return the looks from the newlyweds.
Kathryn, the photographer, immediately took the opportunity to capture some images of the episode, taking a nice picture of the couple with the unexpected and uninvited intruders who, even if only for a few moments, managed to steal the show!
Sarah and Zach might have had a slightly different scenario in mind, but they were still happy with that pleasant change of program.
The couple decided to keep those photos as a sign of good omen. Certainly, it was a photo shoot that was different from the usual wedding photos and absolutely original.