17 naughty cats who give their dog roommates a hard time
1. What a big coward ... they're just cute little kittens!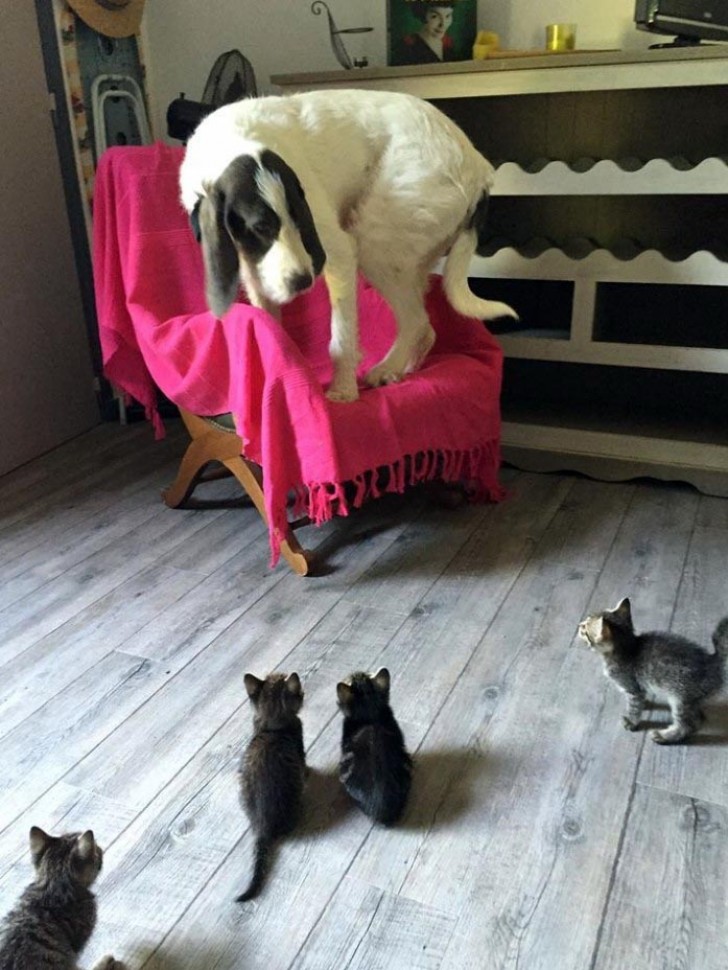 2. If you're wondering which of the two won't let the other pass ... it's clearly the cat!
3. He won't let him go ...
4. He just can't leave him alone ... that poor dog can never get a minute's peace!
5. He's literally eating his face! Poor dog!
6. "And now, where am I supposed to go?"
7. "Oi! The cat stole my spot!"
8. "I heard the dog making a strange noise, so I went to check ..."
9. "It's ok, I'm fine..."
10. How aggressive!
11. "You shall not pass!" The short and sad story of how the dog got stuck in the basement.
12. It's an ambush!
13. "1 - nil to the cat..."
14. The exact moment in which the cat stole the dog's bone
15. There's no way: the cat won't let him come in ...
16. "Are you trying to scare me?!"
17. BONUS: This is how you get your revenge!