13 photos of pets that know how to deal with stress much better than some human beings
Even if pet animals do not need to work and do not get tired due to spending hours and hours away from home before returning to their pet beds at night, they know very well what stress is and also know how to deal with it in the best way.
True, pets do not have the concerns of us humans, but they can still tire or feel stressed. And in response to any signs of anxiety and stress, they know what to do.
For example, pets take relaxing baths, lie in the warm sun, and sleep with their favorite stuffed animal; these are just some clever ways pets fight stress and fatigue.
1. A nice refreshing bath, no matter where! It just has to be relaxing!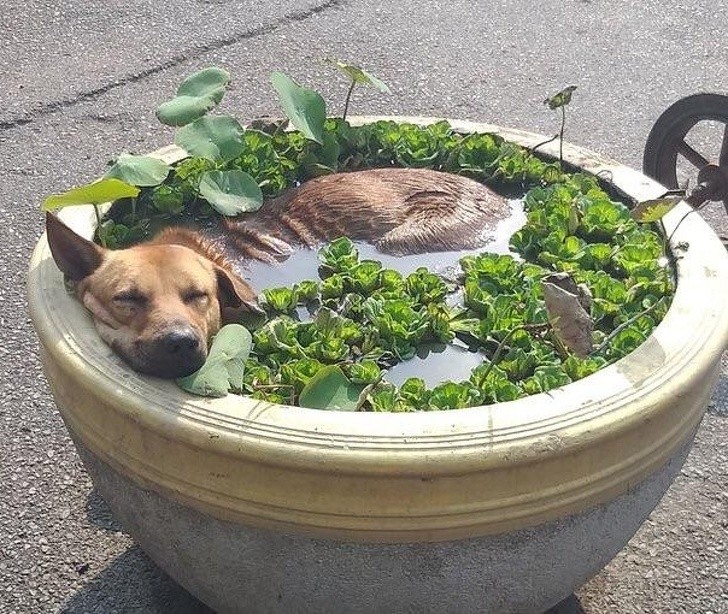 2. Lying down with your legs raised in the air for a few minutes will help you fall asleep.
3. This cat also confirms that the method described in the previous image works!
4. Think about the happiest moment of your day.
5. But do not think about it too much or too long, please!
6. A bit of hiking? Breathing the fresh air, enjoying the rustling of leaves in the trees ...
7. Take a short nap in a quiet and comfortable place
8. Drink a little chamomile tea, but be careful of its incredible relaxing effect!
9. Just curl up in your favorite blanket and forget everything. At least for a little while.
10. When sleep takes over, don't resist it. Just give in and relax.
11. When you hear the alarm clock, stay in bed for a few more minutes. The world can wait.
12. Rediscover your favorite stuffed animal that you slept with as a child. Who said it won't work with an adult?
13. Remember: there is always someone you can count on.