21 photos showing how our pets are inextricably linked to us
1. "Our cat as he watches TV with my mom"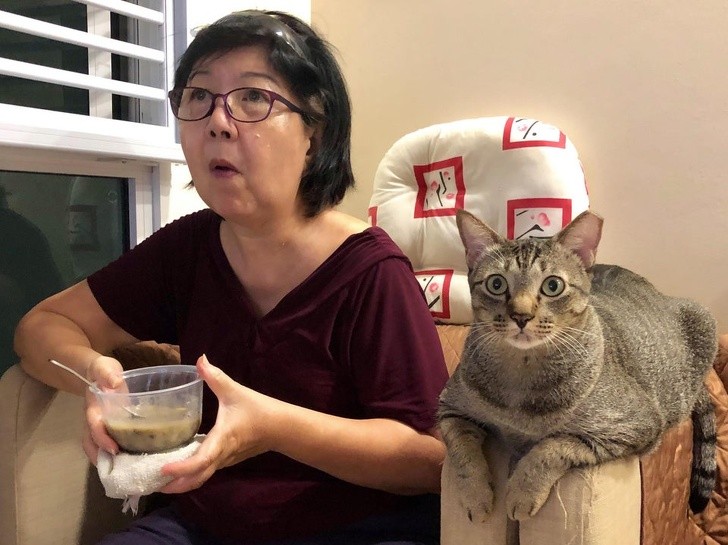 2. "This is me with my parakeet. He just turned 18, I've had him since I started school. He is everything for me."
3. "His name is Herbert. He saw that there was an opportunity to jump on the reclining armchair and he took it!"
4. A story of love and betrayal! This happens when your dog has more rights than anyone else in your house!
5. Looks like somebody needs some pampering and purring to end a long day!
6. "Her name is Dodgers. She is 11 or 12 years old and was with me during my master's, my doctorate ... and my divorce!"
7. "My father-in-law invited himself to our house so that he could spend some time with our dog, Coco!"
8. Best friends since 1999.
9. He still thinks he's a small puppy! Here's Birdie perched on Dad's lap.
10. "Our cat is part of the family and he also holds hands with us."
11. 'You won't distance me from my baby!'
12. He stays by his side mile after mile ... Whatever happens!
13. "No matter where I go, Geoff always wants to cuddle."
14. "I don't feel my left arm anymore, but it's definitely worth it for all these cuddles!"
15. "My father and our cat watching the rugby game together"
16. "My brother has just adopted his first dog. That's all he talks about!"
17. "Yesterday we adopted an elderly dog ​​named Mikey and I think I can say that his first trip to Grandma went very well."
18. "Holmes is not very good at typing on a keyboard, so he is forced to ask my sister to look for bird videos on Google!"
19. This dog loves to be held like a baby!
20. Hogan is 14 years old and long rides in his cart are his favorite activities.
21. "After being separated from me for five days, now he can't take his eyes off me. It was the longest time we were separated during our 8 years together. I missed him a lot, too!'