These 21 images show that being a "dad" is the sweetest job in the world
Your children always come first.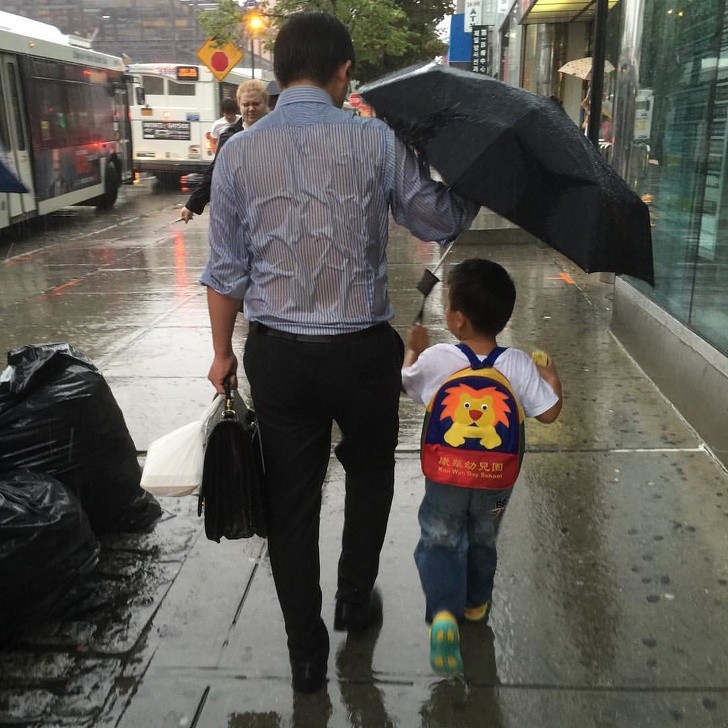 He had taken his daughter to his graduation and 18 years later, it is the father who celebrates his daughter getting her high school diploma!
Same pose, but with a difference of 30 years!
A bride who is really lucky to have such a loving and proud father!
This father cannot stop crying at his first-born son's graduation ceremony.
Like father, like daughter!
A tattoo that recreates his little daughter's drawing before her premature death ...
His daughter's first hula hoop attempt!
He protects his child from all weather conditions!
A "Frozen" movie theme party for everyone. Yes ... Everyone!
Dad and daughter at the premiere of the film "Cinderella".
Here is how to make sure your son's chocolate candy snack does not melt in the heat ... Done!
The joy of his paralyzed son who can now walk thanks to this device is irrepressible!
This father and son always dress the same!
A friendly neighborhood dad!
How to feel like a superstar with your dad!
He gently keeps the sun away from the eyes of his little one ...
This dad describes the baseball game to his blind son. What a fine example of loving kindness!
This dad brings joy to children in the hospital dressed up in a Batman costume!