Faustino's story is one of abandonment and severe abuse and he was found by his rescuer just in time
All over the world, unfortunately, many pets suffer various kinds of mistreatment - and there are no countries where cases of animal abuse do not occur.
Both cats and dogs suffer in the same way when they find themselves in the hands of heartless criminals. This story about Faustino, a very nice little dog, speaks about such a situation.
In fact, Faustino was a victim of severe abuse and was abandoned on the streets in serious condition, but, fortunately, the puppy was saved by David Fernandez, who has shared his story on Facebook.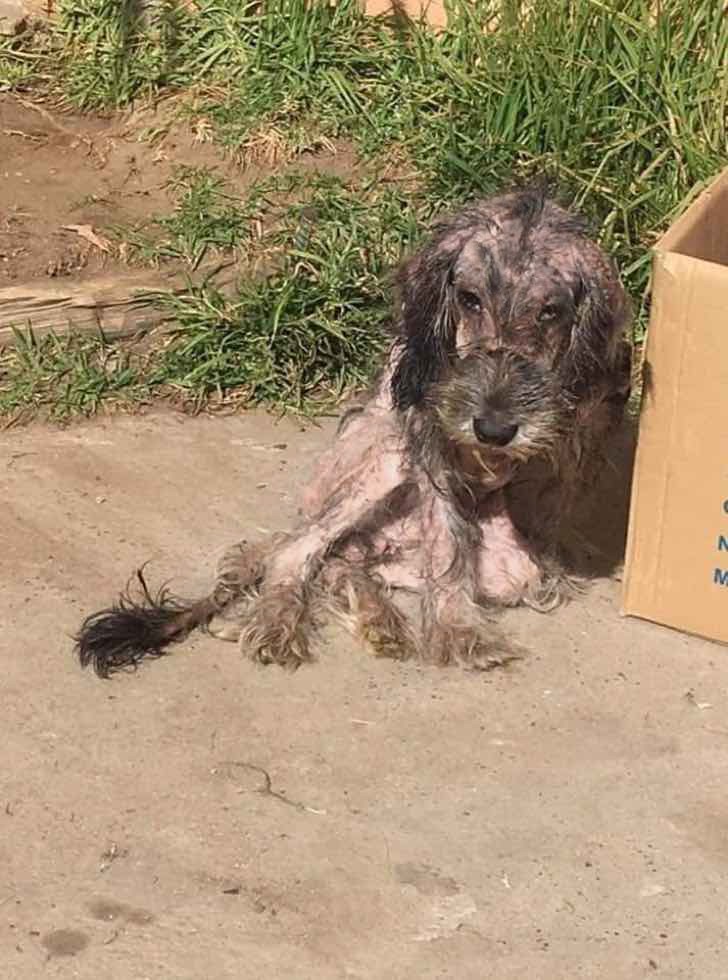 Faustino is a puppy, that is just over a year old, who was found wandering alone and frightened in the city of Valparaíso, in Chile.
Thanks to a post that went viral, Fernandez somehow managed to find the lost puppy and save him. "The dog was very ill," his rescuer commented, "He was malnourished, had scabies, and also a serious bacterial skin infection, moreover, he was, of course, very scared."
After finding him, Fernandez immediately took Faustino to a veterinary clinic where they discovered he had been a victim of abuse.
On his muzzle, Faustino has an "almost perfectly" healed scar that testifies to the violent abuse he must have suffered.
After looking at Faustino's old wounds and scars the veterinarians could see evidence that at one point, the puppy's muzzle had been tied shut for several days! This meant that little Faustino had not been able to eat or play, and it was also clear that the wound had been extremely painful for the poor little dog.
To return to normal, Faustino had to undergo a very expensive surgical operation that involved the reconstruction of his muzzle.
For this reason, Fernandez has asked Facebook users to make a small donation, to help with the poor dog's medical expenses.
We wish all the best to this little dog that in his first year of life was not very lucky at all. We hope that now, Faustino can find a loving family willing to adopt him. Because now, without a doubt, Faustino deserves some love and serenity in his life.